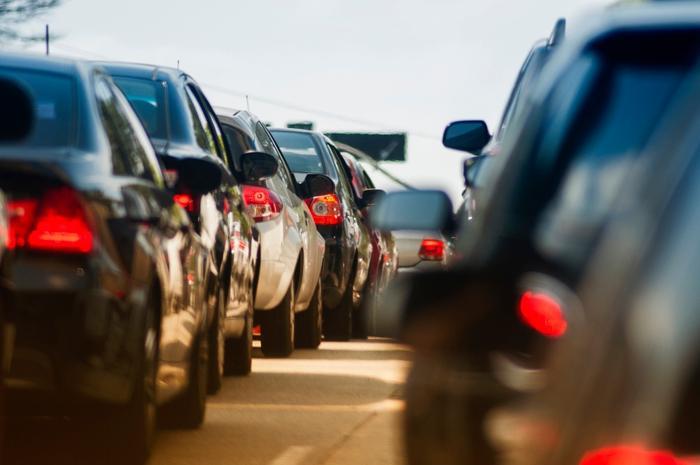 Traffic on American highways has picked up significantly due to most states lifting stay-at-home orders. At last, two metrics show that traffic has surged.
One way to measure the increase in vehicle traffic is gasoline demand. It's increased sharply over the last two weeks, sending gas prices higher. GasBuddy reported that gas demand on Monday was up 1.3 percent over the previous Monday and more than 13 percent higher from a month earlier.
Another way to measure traffic is to count the number of vehicle breakdowns. The more cars that are on the road, the more that will break down and require assistance.
Agero, a company that provides driver assistance services, has released breakdown data suggesting a rapid increase in traffic volumes as states relax existing COVID-19 restrictions. After plunging in the wake of a nationwide lockdown, the volume of breakdown calls has rebounded.
"The pandemic has certainly disrupted traditional traffic patterns," said Beth Davidson, Agero's chief marketing officer. "The typical rush hour commute has disappeared, errands are no longer relegated to Saturday morning, and road trips are becoming the new plane ride."
More breakdowns mean more cars on the road
Davidson says the company is seeing signs that traffic patterns are beginning to return to normal. And they know that because they're a lot busier.
"We're seeing breakdown event volumes rapidly return to near-normal levels as people begin to use their vehicles again," she said. "We believe this could be the start of far higher traffic volumes than we are used to seeing."
As of June 10, Agero reported roadside event volume was down just 5 percent from the amount forecasted at the beginning of the year -- before there was any thought the pandemic would radically alter Americans' travel patterns.
Easter Sunday turned out to be a turning point for people returning to the highway. The average daily number of roadside events decreased by 32 percent between the first two and a half weeks of March and the period from March 17th to April 12th. Since then, average daily events have shown a greater than 30 percent increase through June 10th.
Agero predicts that highway volume could actually be higher than normal this summer since fewer people are flying to destinations. Before taking a long road trip, the company suggests that consumers make sure their vehicle's service is up to date, especially if the car has been sitting idle for long periods during the shutdown.