---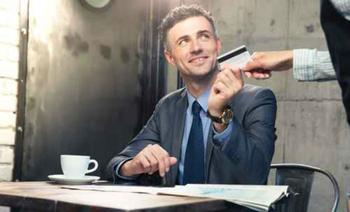 Consumers are spending more money with credit cards, a stat that can have either positive or negative implications.
The American Bankers Association (ABA), which has issued its May 2016 Monitor, sees mostly the positive. It says consumers are spending more, but are exercising discipline.
The report reflects data from the fourth quarter of 2015, when ABA counted more than 80 million new credit card accounts, a 16% rise from a year earlier. ABA did not express concern at a 26% increase in subprime credit cards, noting the number of accounts remains well below pre-Great Recession levels.
ABA says that number actually shows the results of efforts to extend more credit to people who have been unable to obtain it since the financial crisis. It said the number of prime and super-prime credit accounts also posted increases.
"Recent growth in the credit card market largely mirrors what we're seeing in the economy's consumer sector," said Jess Sharp, executive director of ABA's Card Policy Council.
Sharp says labor markets are still relatively strong, wages are slowly climbing, and gasoline prices remain low. He says it all translates into a healthier outlook for both consumers and the credit card market.
Most cardholders carry a balance
There were slight increases in both accounts where the cardholder carries a balance and accounts that are paid in full at the end of each month. According to the ABA report, 42.1% of all credit card accounts maintain a balance. It found nearly 30% of cardholders pay the full balance each month.
Outstanding credit card balances, as a share of disposable income, rose to 5.38%, but ABA said it is still relatively low.
"Even as consumers more actively use their credit cards, they continue to do a good job of managing credit to ensure they're spending within their means," said Sharp.
The report shows credit card issuers are consistently increasing consumers' credit lines, but mostly for cardholders with prime credit. Super-prime accounts saw credit limits rise 2.4% and prime consumers got 1.6% more on their credit line. Subprime credit lines expanded less than half a percent.
---