---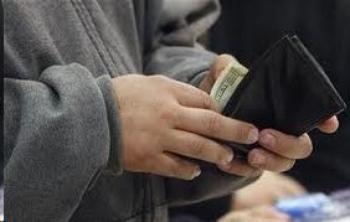 Consumers were a little more tight-fisted in August, according to the Deloitte Consumer Spending Index.
The index, which is made up of four components -- tax burden, initial unemployment claims, real wages and real home prices -- fell to 4.0 from 4.5 in July.
"While the index fell in August, it continues to indicate that overall conditions are positive for consumer spending," said Daniel Bachman, Deloitte's senior U.S. economist. "Americans may remain in a better position to spend, particularly as home prices increase and unemployment rates drop -- both of which contribute to improved household finances and sentiment."
The components
Highlights of the index, which tracks consumer cash flow as an indicator of future consumer spending, include:
Tax burden: The tax rate is up 6.4% from last year, and is now at 11.8%.

Initial unemployment claims: Claims moved down 7.8% from the same period last year to 342,000 in the most recent month.

Real wages: Hourly real wages are down slightly from the previous month, but up 0.2% from last year.

Real new home prices: Real new home prices climbed 7.9% from this time last year to reach approximately $110,000.
"Consumers are seeing positive signals from the economy which may buoy confidence heading into the holiday season this fall," said Alison Paul, vice chairman, Deloitte LLP and retail & distribution sector leader. "Retailers that merge consumer data from their e-commerce and in-store businesses to gain a more holistic view of their shoppers will be strategically positioned to capitalize on the upcoming holiday season. They will also be better prepared to more appropriately target consumers -- whether in-store or online -- with the right marketing promotions to drive traffic and conversion."
---