---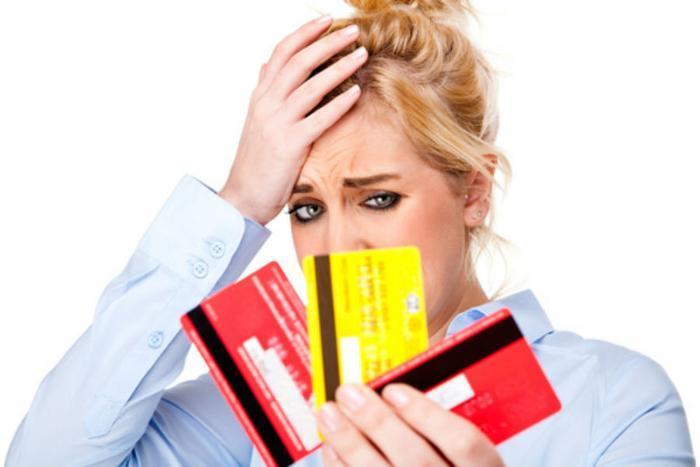 Economists and stock market prognosticators appear sharply divided. Things are about to get really bad, or maybe not.
True, the world economy isn't growing much. The U.S. economy, outside of the oil industry, isn't doing too badly. And even oil prices have risen lately, leading some to speculate that the market has bottomed.
Personal finance website CardHub.com uses consumer's household debt data to chart economic progress. In it's latest study, the site is issuing some warnings.
Credit card binge
The study authors say in the second half of 2015, consumers went on the biggest credit card binges in the history of the annual review. Total credit card debt for the year rose by $71 billion.
One particularly troubling statistic – consumers took on as much new debt in the last three months of last year as they did in all of 2014.
At the end of the year, CardHub found that the average household had credit card balances of $7,879. The authors say that is "perilously close to a tipping point" that sinks consumers under the increasing weight of debt.
To CardHub, the fourth quarter of last year was the killer. Consumers added $52.4 billion to their credit card balances, the largest buildup in that quarter since the Great Recession. It was twice the amount consumers put on their plastic in the prior three months.
Significant surge since 2012
Credit card balances in the fourth quarter of 2015 were 24% greater than 2014, 77% greater than 2013, and 95% greater than 2012. That suggests one of two things. Consumers are either feeling more confidence in their ability to repay debt, or economic circumstances are prompting them to rely more on credit to maintain their standard of living.
Other data, showing consumer incomes have remained static for several years, suggests the latter scenario.
CardHub offers several tips for managing debt that some you may have heard before, like making a budget and sticking to it and building up an emergency fund.
Others are more novel, such as the "island approach" to credit cards. That's a strategy of using different cards for different purchases.
If you use a credit card for day to day expenses, make sure that gets paid off at the end of every billing cycle. Transfer balances to a 0% credit card and don't use it until it's paid off.
---