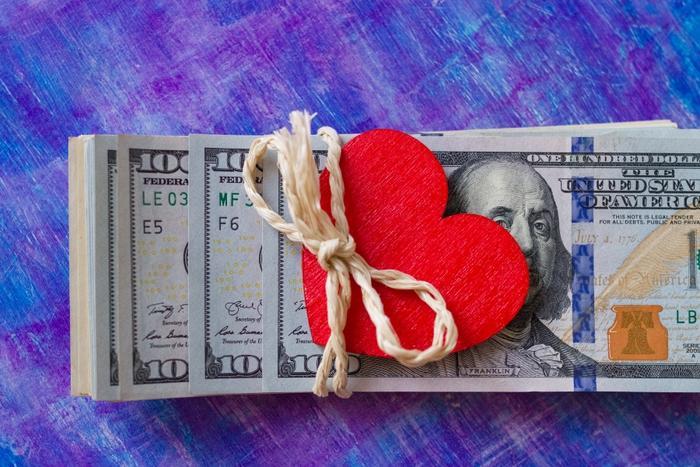 Valentine's Day is fast approaching, and experts are predicting that consumers will be spending more than they ever have before this year. 
In its annual lead-up to the holiday, the National Retail Federation (NRF) worked with Prosper Insights & Analytics to survey over 7,000 adults. The results suggest that consumers will be spending $27.4 billion on Valentine's Day this year -- coming out to an average of $196.31 per person. That tops last year's record of $20.7 billion. NRF president and CEO Matthew Shay says that a strong economy is the driving force behind those numbers.
"Valentine's Day is a sentimental tradition, but gift-giving can be driven by the economy. Consumers spent freely during the 2019 winter holidays and they appear ready to do the same in the new year," Shay said. 
"The same strong employment numbers and higher wages that boosted holiday sales should make it easier to spend a little extra to say 'I love you' this year and to spread the gift-giving beyond just your significant other."
Spending on loved ones
While experts say that consumers will be splurging to buy friends, co-workers, and pets something special for the holiday, the survey shows that just over half of all spending (52 percent) will be targeted toward spouses and significant others. The average amount spent is predicted to come in at $101.21 this year. 
In addition to those loved ones, consumers are projected to spend an average of $30.19 on family members, $14.69 on friends, $14.45 on children's classmates and teachers, $12.96 on co-workers, $12.21 on pets, and $10.61 on others not fitting within those categories.
"We've always heard of puppy love, but pets are definitely seeing a larger share of Valentine's Day spending," said Phil Rist, executive vice president of strategy at Prosper Insights. "Husbands and wives don't need to be worried if their spouses are buying a Valentine's Day gift for someone else – most likely it's greeting cards for their children's class at school, flowers for a family member or maybe a treat for the family dog."
Overall, consumers are projected to spend $5.8 billion on jewelry for the holiday, $4.3 billion on an evening out, $2.9 billion on clothing, $2.4 billion candy, $2.3 billion on flowers, $2 billion on gift cards, $1.3 billion on greeting cards. 
Still looking for the right gift for your loved one? ConsumerAffairs has published 20 of the best Valentine's gift ideas for consumers of all different tastes. You can check it out by visiting our site here.