---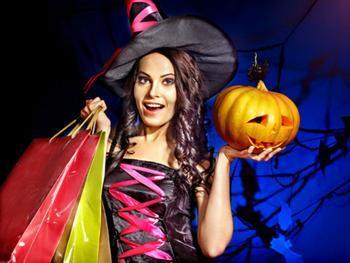 With the coming of autumn, many consumers are eagerly anticipating the arrival of Halloween. While spending for the holiday reached fairly high levels last year, the National Retail Federation is predicting that it will be eclipsed this year.
The organization's annual survey, conducted by Prosper Insights and Analytics, is predicting that consumers will spend $8.4 billion on Halloween purchases this year. That number reflects an all-time high for the survey's 11-year history, and retailers are doing their best to get ready.
"After a long summer, families are excited to welcome the fall season celebrating Halloween. Retailers are preparing for the day by offering a wide variety of options in costumes, decorations and candy, while being aggressive with their promotions to capture the most out of this shopping event," said NRF President and CEO Matthew Shay.
$8.4 billion in spending
The analysts predict that spending on a per-person basis will increase to $82.93 this year, a jump of over $6 from last year's total. In a breakdown of the numbers, the survey predicts that $3.1 billion will be spent on costumes, $2.5 billion on candy, $2.4 billion on decorations, and $390 million on greeting cards.
Consumers plan on celebrating the holidays in a variety of different ways this year. Results show that 71% of consumers plan to hand out candy, 49% will decorate their homes, 46% will carve pumpkins, 34% will throw or attend a party, 30% will take the kids out for trick-or-treating, and 21% will visit a haunted house. Sixteen percent will include their pets in festivities by dressing them up in a costume.
Where to shop?
Consumers will also have a number of choices of where to shop for holiday supplies this year. Forty-seven percent say they will visit discount stores for Halloween-related items, while 36% say they'll look for supplies at specialty Halloween/costume stores. The remaining consumers will go to grocery stores/supermarkets (26%), department stores (23%), or shop online (22%).
"Consumers are eager to celebrate Halloween, especially given that eight in 10 Americans will shop by mid-October. That is the highest we have seen in the survey history," said Prosper Insights Principal Analyst Pam Goodfellow. "Americans will enjoy taking advantage of early-bird promotions both online and in-store as they kick off the fall season."
The survey included responses from 6,791 consumers who were asked about their Halloween shopping plans from September 6-13. The margin of error for the survey is plus or minus 1.2%.
---