---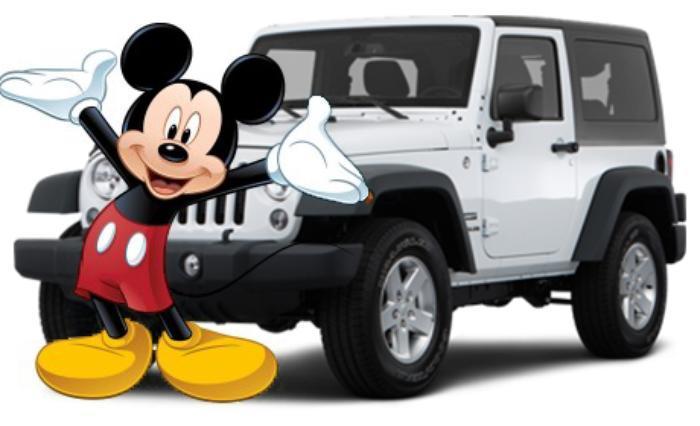 How are Jeeps and Mickey Mouse alike? Consumers regard them both as highly patriotic, that's how. In fact, Jeep and Disney tied for first place in a new Brand Keys ranking of most patriotic brands, both hitting the 98% mark. Levi Strauss was second at 96% and Ralph Lauren third at 95%. 
""Election years, and holidays like Independence Day, give marketers opportunities to help citizens celebrate –and brands to leverage– particular emotional values," said Brand Keys founder Robert Passikoff. "In this instance, brand advertising and social outreach typically features patriotic flag-waving and red-white-and-blue motifs, all in the cause of increased sales.""

In the study, a national sample of 4,750 consumers, 16 to 65, were asked to evaluate which of the 248 brands included this year were most resonant when it comes to "patriotism." Consumers identified the following brands as leading 2016''s patriotism parade. Percentages indicate brands' emotional engagement strength for the individual value of patriotism. 
1 Jeep/Disney (98%) 
2 Levi Strauss (96%)
3 Ralph Lauren (95%)
4 Ford (94%)
5 Coca-Cola/Jack Daniels (93%)
6 Harley Davidson/Gillette (92%)
7 Apple/Coors/Sam Adams (91%)
8 Gatorade/Amazon (90%)
9 Zippo/Hershey's/Kellogg's (89%)
10 American Express/Wrigley's (87%) 
11 Colgate/Starbucks (88%) 
12 Coach/New Balance (86%)
13 AT&T/Google (85%)
14 Marlboro/Converse (84%) 
15 L.L. Bean/Facebook/J. Crew (83%)
16 McDonald's/Kraft/KFC (82%)
17 John Deere/Louisville Slugger/Walmart/ABC TV/Nike / (81%) 
18 Craftsman Tools/GE/Wells Fargo (80%) 
19 49ers/Cowboys/NFL/Patriots/MLB/NY Yankees/Wrangler/Wilson Sporting Goods/Old Navy (79%)
Authenticity counts
""When it comes to engaging consumers, waving an American flag and having an authentic foundation for being able to wave the flag are entirely different things, and the consumer knows it,"" added Passikoff.
He said "believability and authenticity" are the keys to emotional engagement. The more engaged a consumer with a particular emotional value and the associated brand, the more likely they''ll act positively on that belief.
---