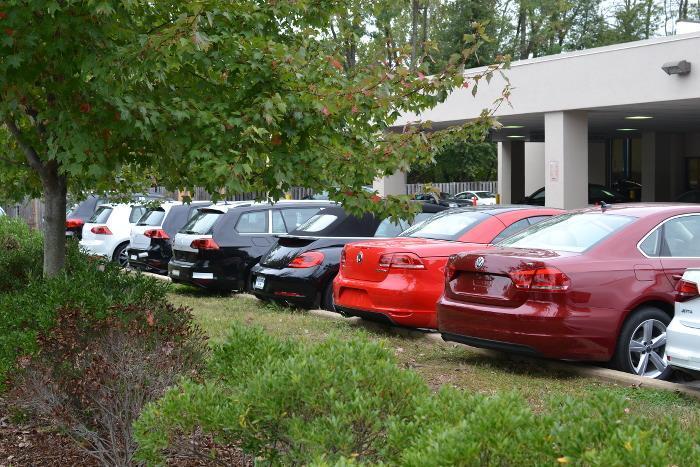 August is usually the month new car dealers offer incentives to make way for the new model year. But the numbers so far show consumers paid about 1% more for a new set of wheels.
Kelley Blue Book (KBB) estimates consumers paid an average of $34,648 for a new car or truck during August, up $243 from August 2016. It suggests consumers chose slightly more expensive vehicles during the month, or vehicles with a more expensive option package.
Most of the year-over-year increase came courtesy of just one company -- Chrysler Fiat. The amount consumers spent on the brand last month increased 6.6% over August 2016, helped in large part by spending on RAM trucks and Jeep SUVs.
General Motors led the increase from July to August on strong sales of its luxury brand Cadillac and GMC trucks. The average transaction price (ATP) was up 1.1% month-over-month.
Mixed average transaction prices
"August revealed mixed average transaction prices across the major manufacturers, although the industry average still managed to rise nearly 1% year-over-year," said Tim Fleming, analyst for Kelley Blue Book. "However, we should note that this is far lower than the 2 to 3 percent gains in the first half of the year.
Fleming notes that consumers spent less on full-size trucks and mid-size cars. He concludes that there are signs of pressure on new car prices that will likely lead to the first down sales year since the recession.
But there were a few automotive categories where consumers were willing to spend more last month. The ATP for minivans rose 2.6%, consumers spent 1.9% more on entry-level luxury cars, and 1.5% more on small SUVs and crossovers.
Uncertain future
While sales and spending numbers might suggest a drop off in new car sales for the year, Hurricane Harvey may prove to be the wild card. As we noted this week, an estimated 500,000 vehicles in the Houston area have been flooded, meaning most will be replaced with insurance checks.
With sagging sales before Harvey, the prospects for consumers negotiating a more attractive deal were improving. With a sudden demand for new and used cars, consumers may find they have less bargaining power power on both the new and used car lot.