---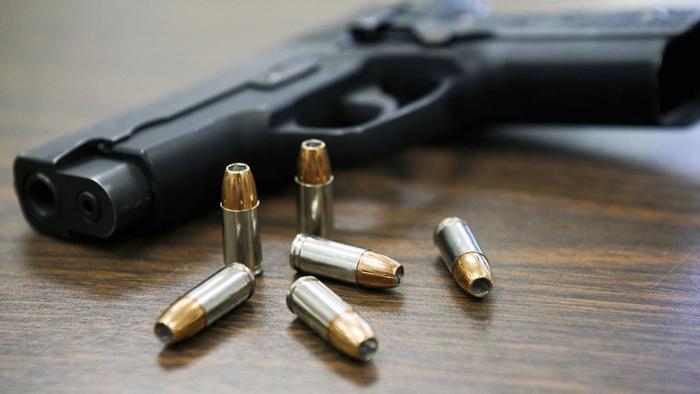 Whether you're a consumer of guns and ammo or think that all weaponry should be melted down and sold as scrap, chances are you're dissatisfied with the nation's laws and policies on guns.
Gallup finds 62% of Americans are dissatisfied with the nation's gun laws, the highest percentage dissatisfied since Gallup's first Mood of the Nation poll in 2001. Dissatisfaction jumped 11 percentage points in one year.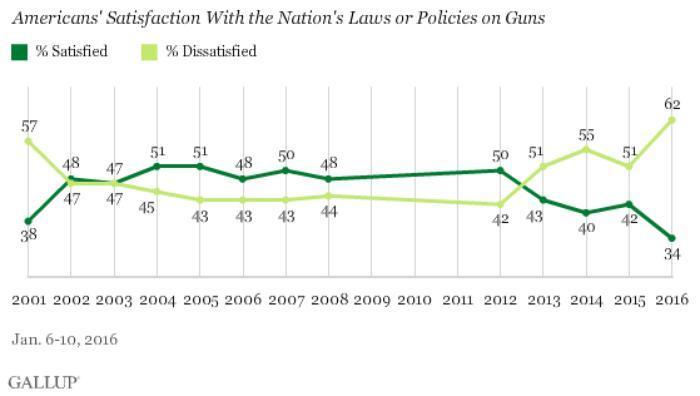 At the close of the Clinton administration, dissatisfaction with gun laws was also high, at 57%. It dipped into the 40s during the Bush presidency and the first term of Obama's presidency. After the Sandy Hook massacre in late 2012, a majority of Americans again became dissatisfied with gun policies, and that has remained the case in the years since.
Should be stricter
Those who are dissatisfied with gun laws are much more likely to say they want these laws to be stricter. Overall, 38% of Americans are dissatisfied with the nation's gun laws and want them made stricter, 15% are dissatisfied and want the laws made less strict, and 9% are dissatisfied but say laws should remain as they are.
Overall, more than twice as many Americans are dissatisfied with current guns laws because they want them stricter than are dissatisfied because they want those laws loosened, 38% vs. 15%, respectively. However, as a sign of increasing polarization on that issue, both of those figures are at or near their 16-year highs.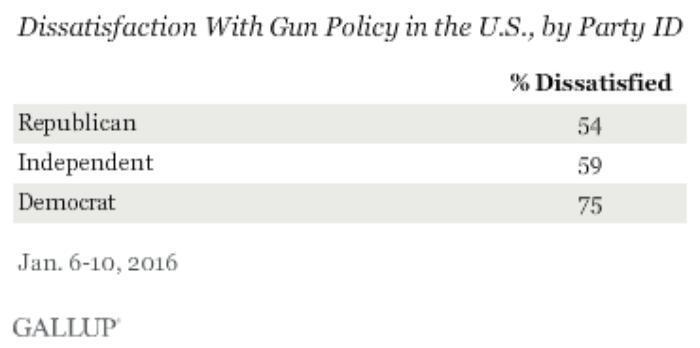 Republicans are the least dissatisfied with gun laws across political party groups, with 54% saying they are not happy with the nation's gun laws. Independents' dissatisfaction is slightly higher, at 59%. Democrats are the most dissatisfied, at 75%.
In the follow-up question exploring the source of dissatisfaction, 68% of Democrats are dissatisfied and want gun laws to be stricter, much higher than the 12% of Republicans who say the same. Twenty-four percent of Republicans are dissatisfied and say policies should be less strict, with 4% of Democrats saying the same.
---