---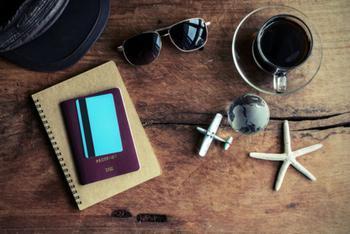 When it comes to travel rewards credit cards, when you apply can make a big difference. At certain times of the year the rewards are much greater.
NerdWallet's 2016 Travel Credit Card Study shows most consumers are oblivious to this fact and are leaving an average of 15,338 rewards points on the table by applying for a card at the wrong time. That works out to an average of $177 in lost value.
Sean McQuay, NerdWallet's credit card expert, says consumers may love travel credit cards, but they aren't making the most of them.
Limited time offers
"Many consumers know that signing up for a travel card means getting a sign-up bonus, but most don't realize that there are limited-time offers that often push those sign-up bonuses up by an average of nearly $200 and that those offers follow a seasonal pattern every year," McQuay said in a statement.
But by signing up at an optimal time, he says consumers can significantly improve the value of their credit card.
For general travel, November is the best month to sign up based on the sign up bonus. Despite that, the study found most consumers sign up for this type of card in July. As a result, NerdWallet estimates about 91% of consumers miss out on maximum rewards.
November is also the best month to sign up for an airline rewards card, but the study found that most consumers sign up for them in January.
For a hotel rewards card, the best time to sign up is August. Unfortunately, most consumers sign up for one in April, missing out on the maximum bonus.
Wait five months
It usually is not a good idea to sign up for a travel credit card just for a specific trip. In fact, it pays to wait at least five months between the time you get the credit card and when you take a trip. That's because many cards require a minimum amount of spending before the maximum reward kicks in.
But McQuay says if you are not currently earning rewards, it may be advantageous to take the current sign-up offer to make sure you begin accruing rewards immediately.
"Ultimately, only you can make the best decision about when you apply for a credit card," he said.
---