---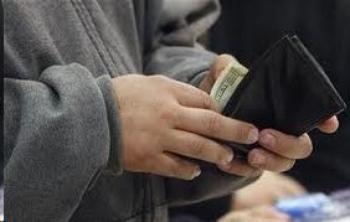 An improvement in real home prices, initial unemployment claims and real wages put consumers in a spending mood during May, pushing the Deloitte Consumer Spending Index higher.
The index, which comprises four components -- tax burden, initial unemployment claims, real wages and real home prices -- rose slightly to 4.27 from 4.12 in April. It tracks consumer cash flow as an indicator of future consumer spending.
"Three out of the four components of the index contributed to an uptick in May and have stayed on a moderate and steady track of improvement over the past several months," said Daniel Bachman, Deloitte's senior U.S. economist. "The labor market has stabilized, and initial unemployment claims fell nearly six% since this time last year, while real home prices continued to climb and real wages crept up."
Weather a factor
"Mother nature -- rather than the economy or consumers -- dealt retailers a wild card this spring," said Alison Paul, vice chairman, Deloitte LLP and retail & distribution sector leader. "Retailers should take a cue from the past year's weather as a reminder of the many volatile and unforeseen factors that may affect their sales. Predictive modeling and scenario planning can help retailers prepare for potential business disruptions, which can have a profound impact as they head into their busy and profitable back-to-school and holiday seasons."
Index highlights
Tax burden: The tax burden remained in May, but was up 2.26% from last year.
Initial unemployment claims: Claims fell to 343,000 in April, nearly a six percentage point decrease from May 2012.
Real wages: Hourly real wages inched up 0.4% from the same period a year ago -- reaching $8.81.
Real new home prices: Real new home prices climbed to $117,329, an 8.5% increase from this time last year.
---