---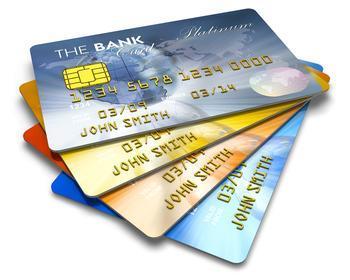 The clock is ticking on the Consumer Financial Protection Bureau's (CFPB) 60-day comment period to gather consumer input about the effects of the 2009 CARD act, which ushered in a number of credit card reforms. The comment period expires February 19, 2013.
The agency is trying to determine how the law has affected consumers and the credit card industry. The CFPB said its earlier research found that the CARD Act had largely curtailed the long-standing practice of hiking interest rates on existing cardholder accounts—prior to the CARD Act, credit card companies often raised customers' interest rates with little or no advance warning. The agency also said it found that the CARD Act had substantially reduced consumer late fees and nearly eliminated over-limit fees.
"The CARD Act made major changes in the credit card marketplace in order to better protect consumers," said CFPB Director Richard Cordray, announcing the comment period in December. "The Bureau is seeking to understand how the credit card market is working in practice and how the CARD Act changes have affected consumers and credit card issuers."
What consumers say
When credit card comparison site CreditDonkey.com conducted a survey of consumers, it tried to gauge support for potential regulations, especially for pre-paid cards, for which final rules have yet to be issued.
"Credit cards have a lot of protection but prepaid cards have hardly any," said Charles Tran, founder of CreditDonkey.com. "When we asked consumers if they supported regulations to add consumer protection from liability, most said yes. But when we asked if they were willing to pay higher fees in exchange for those new rules, that number dropped sharply."
For example, 83.6% supported the idea of requiring prepaid debit card issuers to limit consumer liability for unauthorized transactions, similar to those provided for credit cards. But when told that adding that regulation could result in higher fees, support dropped to just 51%.
Could be costly
Why should fees go up if pre-paid card issuers are required to provide liability protection? Tran says the companies will argue that their costs will go up.
"If there is $10 left on a card and the consumer loses it, the company would not only have to replace the $10 but have customer service in place that could process it," he said.
When asked if they support a proposed rule to make it easier for non-working spouses and partners to obtain credit cards, 52% said yes. But when asked if they would accept higher fees or interest rates in exchange for that change, the number fell to 30%.
The CFPB announced last May it planned to add new consumer protections for the prepaid card market. It collected comments last summer but hasn't issued final rules yet.
Growth of prepaid cards
The agency notes that consumers loaded an estimated $57 billion onto prepaid cards in 2011 and the market is projected to achieve a 42 percent per year growth rate from 2010 to 2014.
With more consumers leaving the traditional banking system, no longer maintaining checking accounts, prepaid cards have become a principle way to making purchases and paying bills. By 2014 consumers are projected to load $167 billion onto prepaid cards.
To help consumers better understand prepaid cards, CFPB has launched "Ask CFPB: Prepaid Cards," a searchable database with easy-to-understand answers to more than 80 consumer questions.
But CFPB may have difficulty starting a dialog with consumers on this issue. Tran said the CreditDonkey.com survey asked consumers if they had heard of the Federal Trade Commision (FTC); 87% said they had. However, only 37% had heard of the Consumer Financial Protection Bureau (CFPB).
Thanks
Keep an eye on your inbox, the lastest consumer news is on it's way!
Unsubscribe easily whenever you want
---