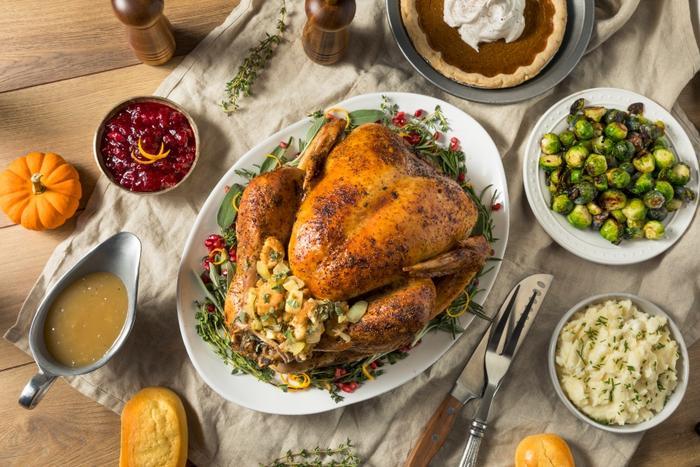 Nearly 50 percent of consumers forget a key ingredient while cooking their holiday meal, according to a survey recently conducted by Postmates. 
Of 1,000 people polled, 10 percent admitted that they always forget something important on a holiday like Thanksgiving. By demographic, 55-64 year olds were the most likely to forget something important at the grocery store; 62 percent of "home cooks" in this age bracket admitted to doing so. 
But instead of going back to the store, a growing number of consumers are choosing to have food and forgotten holiday meal ingredients delivered to their doorstep. 
"This year, convenience culture is taking a front seat as desserts, appetizers and—you guessed it—the main course are the three most likely items to be ordered for delivery," Postmates said of its survey results. "Other honorary mentions chosen by consumers include alcohol, side dishes and the entire holiday meal." 
Use of food delivery services on the rise
These days, consumers have a number of options when it comes to having food delivered. Amazon's food delivery service, Amazon Fresh, recently became free for Prime members in certain markets. The service previously cost $15 per month. 
Earlier this year, Walmart announced that it would be launching an in-home grocery delivery service that would let customers have fresh products placed directly in their refrigerator by a Walmart employee. The retailer's "InHome" service has initially been rolled out to consumers in in Kansas City, Missouri; Pittsburgh, Pennsylvania; and Vero Beach, Florida.
Full meals can even be ordered through services like Fresh Direct, which has announced that it's offering "heat and eat Thanksgiving feasts" delivered right to a consumer's door. Prices start at $99 for a Thanksgiving meal that feeds 2-4. 
With more retailers beginning to expand their food delivery options, existing services have started slashing prices in an effort to stay competitive. In 2018, Instacart announced that it would be reducing the annual fee for Instacart Express from $149 to $99. Target also recently reduced its per-order fee for its Shipt service. 
"As consumers look for ways to increase their productivity and decrease their stress, apps and other online services are swiftly becoming a crucial component to their everyday lives," Postmates says.