---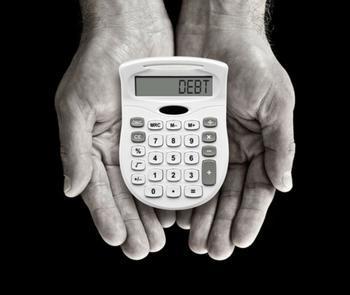 Consumers have been on a spending spree in the last few months. And since wages haven't grown much in the last eight years, they've gone deeper into debt to do it.
The Wall Street Journal reports that the total U.S. credit card debt will likely surpass $1 trillion before the end of the year. It would be close to a record level. The record is $1.02 trillion in July 2008, just before the financial crisis.
Consumers have also borrowed huge sums to buy cars and trucks. Experian Automotive reports open automotive loan balances rose 11.1% in the first quarter of the year, going over $1 trillion for the first time ever.
But balances on auto leases grew more than twice as much. Open leases hit an all-time high of $76.9 billion, up a staggering 27.55% from the first quarter last year.
Starting off with a bang
"Automotive financing certainly has started off the year with a bang, seeing steady growth in balances and loan volumes throughout the first quarter," said Melinda Zabritski, senior director of automotive finance for Experian.
Zabritski notes there is nothing inherently troubling about the rising financing totals. As long as consumers can make the payments and manage their debt, their spending can benefit the economy.
But, she says, with so much debt, lenders will need to keep a close eye on delinquency trends to make sure the market remains healthy. Consumers, she says, need to stay current on their obligations to keep their credit scores up.
No alarm bells
So far at least, there is nothing in the numbers to set off alarm bells. Experian reports that there were increases in both the 30 and 60 day delinquency rates for auto loans in the first quarter. However, they both remain relatively low when compared to the period just before the Great Recession.
There is one thing to keep an eye on, however. The report shows fairly significant increases in less-than-prime auto lending in the first three months of the year. Non-prime lending rose 9.5% while subprime loans increased by 10.9%. Both categories carry less-favorable lending terms, including higher interest rates.
---