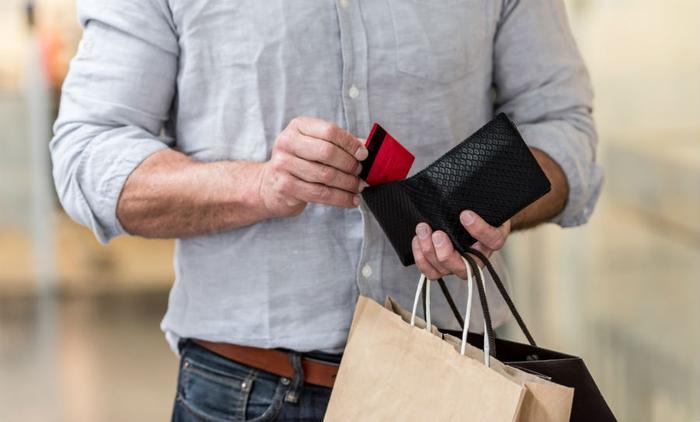 Two reports this week should provide some comfort to economists fretting over rising corporate and consumer debt.
The National Retail Federation (NRF) reports retail sales rose 0.6 percent in June over the previous month and were up 2.3 percent on a year-over-year basis. The spending doesn't count automobile dealers, gasoline stations, and restaurants.
Consumers spent less last month on furniture, clothing, sporting goods, and electronics but more at general merchandise stores. Not surprisingly, online retailers increased their market share by 11.6 percent.
"These are impressive results showing that the consumer remains engaged and that consumer spending gave a boost to the economy in the second quarter," NRF Chief Economist Jack Kleinhenz said.
Kleinhenz said the numbers suggest consumer sentiment remains high and households are doing better. If consumers are putting that increased spending on credit cards, additional data suggests that they are having little difficulty making payments.
S&P Dow Jones Indices and Experian monitor consumer credit defaults on a monthly basis. A rise in defaults usually means consumers are struggling and the economy is headed for a downturn.
Little change in default status
The June numbers instead show little change in default status. The Composite Index, which tracks all types of debt, was unchanged in June at 0.83 percent.
The credit card default rate was 3.90 percent, while the default rate on auto loans was much lower, at 0.87 percent. The mortgage default rate was the lowest of all, 0.59 percent. All were unchanged from May.
The indices also track the geographic locations where consumers appear to have the easiest time making their monthly loan payments. Los Angeles showed the largest decrease in defaults, falling seven basis points to 0.61 percent. 
The default rate for New York dropped four basis points to 0.87 percent, while the rate for Chicago fell two basis points to 0.88 percent. Miami emerged as a potential trouble spot, with a default rate rising six basis points to 1.43 percent.