---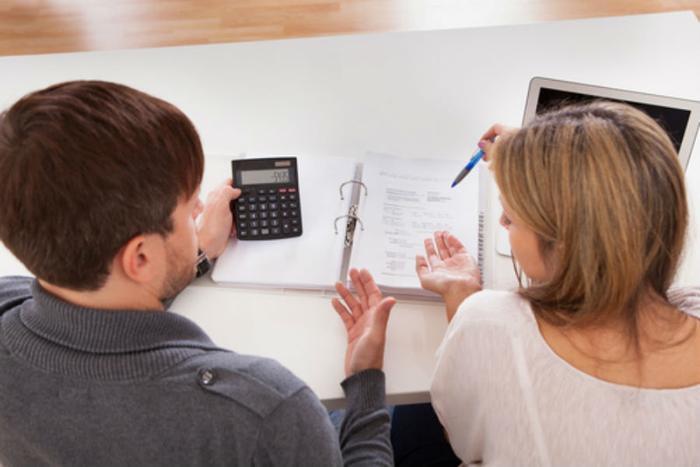 For all the improvements in the employment picture and even in the economy, the American consumer didn't get ahead last year.
The U.S. Census Bureau reports there was "no statically significant change" in household income from 2013 to 2014. The numbers also show there was almost no change in the poverty rate. If there is a rising tide, it isn't lifting very many boats.
This has been a similar refrain since the financial crisis. The Census Bureau reports this is the fourth straight year in which the number of Americans living in poverty didn't change.
Incomes less than in 2007
In terms of income, family households earned a median $68,426 last year while non-family households brought in $32,047 – about the same as in 2013. What's more concerning, a comparison of real median household income over the past seven years shows income is 6.5% lower than in 2007, the year before the nation entered the most recent economic recession.
Broken down to individuals, real median earnings of men and women who worked full time, year-round between 2013 and 2014 also didn't change much. In 2014, the median earnings of women who worked full time, year-round was $39,621, 79% of that for men. The report said the female-to-male earnings ratio has not shown a statistically significant annual increase since 2007.
There were about 2.8 million more people working full time in 2014. The report said that suggests a shift of workers moving from part-year, part-time work status to full-time, year-round work status.
More people with health insurance
Another positive nugget in the report is the fact that fewer Americans were without health insurance last year. Then again, the most affordable policies available through the Affordable Care Act carry high deductibles, requiring policy holders to pay the first $5,000 or so of medical expenses out of pocket. The report didn't track how many people actually received healthcare services last year.
It is true that incomes appear to be rising in 2015, but the pace is slow. In a report this week the Bureau of Labor Statistics reported real hourly earnings rose fractionally from July to August. The report found that in the 12 months between August 2014 and August 2015, wages are up around 2%.
The fact that inflation seems to be missing from the economy may be keeping some people afloat. In particular, gasoline prices are much lower this year than they were last year.
Some prices still rising
But economists have expressed surprise that lower gasoline prices have not prompted more consumer spending than has been seen so far. It may be that other things consumers need have not gone down in price.
The Consumer Price Index (CPI) deceased 0.1% in August, largely because gasoline prices went down. But when food and energy costs are removed from the equation, prices were up 0.1%.
Consumers are spending more on rent and clothing but less on airline tickets and household furnishings. Food costs were up 0.2% last month, led by sharp increases in the prices of meat, eggs, and fresh produce.
---