---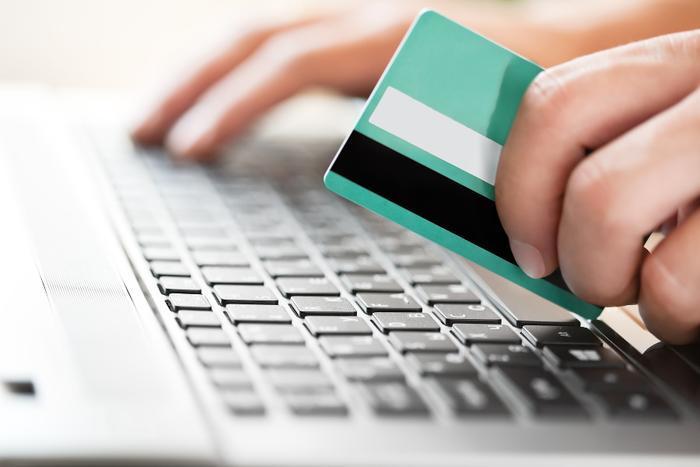 Experian released a report this week that, at first blush, looks like bad news. But a closer reading might indicate consumers might not be so bad off.
The Experian Third Quarter Market Intelligence Brief shows consumer credit card debt has reached is highest level since the fourth quarter of 2009. Some economists might see that as worrisome.
If consumers are loading up credit card balances because they can't make ends meet, there's no question that's something to be concerned about. But if debt is rising because consumers are making more purchases and have confidence they can pay it back, that might be different.
Delinquency rates plunge
Delinquency rates would suggest whether consumers are struggling with the rising debt. The third quarter numbers suggest they aren't.
According to Experian, credit card delinquency rates on outstanding balances 60 or more days past due have decreased 71% during the three month period. Combining those indicators with the national unemployment rate dropping 50% during the same span, the authors contend, illustrates a positive economic outlook on credit card trends among lenders and consumers.
"Overall credit card limits have increased 102% since Q4 2009 with $82 billion originated in Q3 2015," said Kelly Kent, vice president of Experian Decision Analytics. "The increase in limits from lenders and the steady climb in credit card debt combined with exceptional delinquency rates signals greater confidence among consumers as they are showing more assurance in managing their credit since the recession."
Experian said it expects to see credit card debt increase in the current quarter, since consumers historically spend more, and put much of that spending on plastic, during the holiday season.
Cautionary interpretation
Credit card website CardHub.com raised concern last week when it reported its analysis of data shows consumers erased almost all of their first-quarter credit card paydown during the second quarter of the year, racking up a staggering $32 billion in new balances.
In the third quarter, it reported consumers added another $21 billion to the tab, making for the largest second and third quarter binges since CardHub began conducting this study in 2009 – a finding that coincides with the Experian report.
But CardHub's interpretation of the data is more cautionary, saying the projected 2015 net increase of $68.5 billion in new credit card debt puts the country perilously close to a tipping point, at which balances become unsustainable and delinquency rates could skyrocket.
---