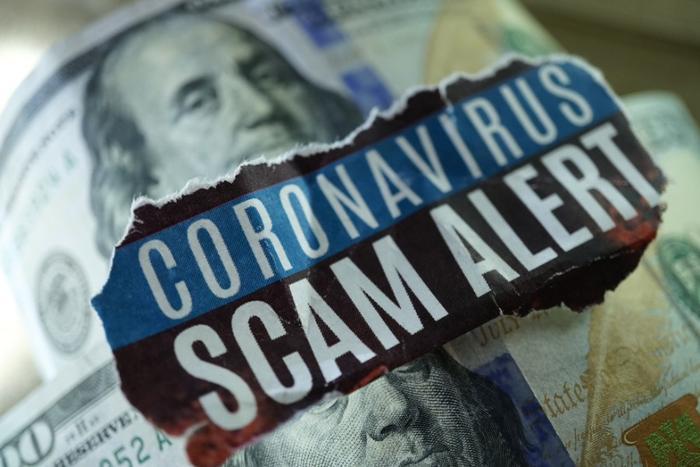 The Federal Trade Commission (FTC) said on Friday that the coronavirus outbreak has spurred more than 15,000 fraud complaints, and scams related to the coronavirus have cost consumers nearly $12 million since the beginning of the year. 
Scammers have attempted to profit off of the health crisis in a number of ways, including by posing as government officials, pretending to have the ability to issue travel and vacation refunds or cancellations, or promoting an Amazon work-from-home scam. 
In March, call-screening app YouMail reported a surge in robocall messages pushing coronavirus scams and bogus products. The same month, the FTC sent warning letters to seven companies warning them to stop promoting unapproved products -- including teas, essential oils, and colloidal silver -- that "may violate federal law by making deceptive or scientifically unsupported claims about their ability to treat coronavirus (COVID-19)." 
The U.S. Centers for Medicare and Medicaid Services (CMS) has warned Medicare recipients that scammers have started using the virus as a way to steal Medicare numbers via email and telemarketing schemes. 
"In some cases, they might tell you they'll send you a coronavirus test, masks, or other items in exchange for your Medicare number or personal information," the agency said in a statement in March. "Be wary of unsolicited requests for your Medicare number or other personal information."
Justice Department taking action
The Justice Department has asked consumers to report any suspected fraud schemes related to the coronavirus so that it can take the appropriate actions as quickly as possible. The Department said known coronavirus scams include: 
Individuals and businesses selling fake cures for COVID-19 online and engaging in other forms of fraud;

Phishing emails from entities posing as the World Health Organization or the Centers for Disease Control and Prevention;

Malicious websites and apps that appear to share Coronavirus-related information to gain and lock access to your devices until payment is received;

Seeking donations fraudulently for illegitimate or non-existent charitable organizations; and

Medical providers obtaining patient information for COVID-19 testing and then using that information to fraudulently bill for other tests and procedures.      
"We will use every resource at the government's disposal to act quickly to shut down these most despicable of scammers, whether they are defrauding consumers, committing identity theft, or delivering malware," Assistant Attorney General Jody Hunt said in a statement.