---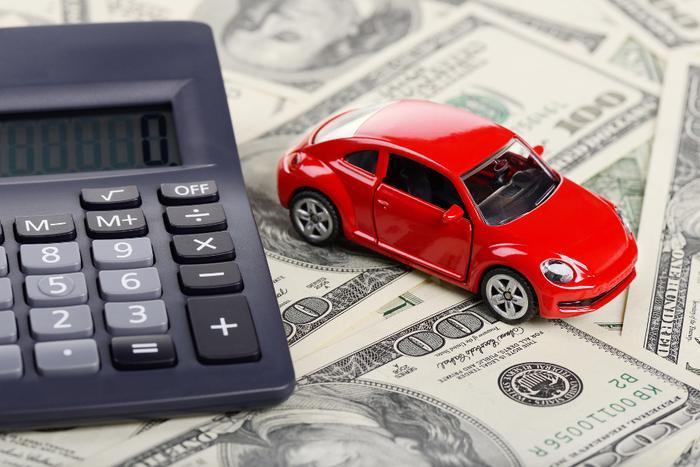 Sales of new cars are booming in the U.S., which is good for manufacturers and dealers. It's also pretty good for lenders, at least for now.
As they flood new car showrooms consumers are taking on longer-term debt to pay for their new rides. According to Experian Automotive, the three-year car note is pretty much a thing of the past.
The credit agency now says the average automotive loan term in the first quarter of the year reached 66 months for the first time.
But five years is just the average. The company's analysis shows loans of 73 to 84 months – that's six to seven years – accounted for nearly 25% of all new vehicle loans originated during the quarter, up 27.6% since the same period in 2013.
Pricier cars
Loans are lasting longer because the price of the cars consumers are buying is rising. The Experian Automotive analysis found the average monthly new vehicle payment reached a record high $474 in the first quarter, rising from $459 in the first quarter of 2013.
"As the cost of purchasing a new vehicle continues to rise, consumers clearly are stretching the loan term to help lower monthly payments, keeping them at a manageable level," said Melinda Zabritski, Experian Automotive's senior director of automotive credit.
Zabritski says stretching out the payment is both good and bad. On the positive side it allows for a lower, more affordable monthly payment. But there is a downside.
"Consumers can find themselves paying more in interest or being upside-down on their loan if they seek to trade their vehicle in early," she said. "It is definitely a choice that consumers will want to weigh carefully before making a final purchasing decision."
Leases gain ground
Perhaps because new cars cost more and lengthy loan terms are still expensive, more car buyers are going the leasing route. According to Experian Automotive's figures, auto leasing was at an all-time high in the first quarter.
Leases accounted for 30.2% of all financed vehicles, compared to 27.5% in the first quarter of last year. Even when you consider the cars purchased for cash, a staggering 1 in 4, or 25.6%, were leased in in the first 3 months of this year, compared to 22.9% a year ago.
It was also easier to finance a car in the first quarter of the year. For new vehicle loans the average credit score was 714, down 17 points from the same period a year ago.
"Over the last several quarters, leasing has come back as a very desirable option for consumers," Zabritski said. "Whether they are interested in getting the latest and greatest models or simply do not want to commit to a long-term purchase, consumers are leasing new vehicles in greater numbers than ever before."
Credit card debt
Taken by itself, the Experian report may not tell you a lot about consumers' level of comfort with debt. But an analysis of credit card balances suggests consumers are reverting to their old, pre-recession habits of carrying more of a debt load.
A study by CardHub, a financial website, looked at how much consumers paid on their credit card balances in the first quarter of the year. The numbers show they paid off about $32.5 billion in credit card balances during the period.
While it appears to be an encouraging development, the study shows that's actually 1% less than they paid in the first quarter of last year.
"Consumers historically pay off a lot of credit card debt during the first quarter of the year – with tax refunds, annual salary bonuses, and New Year's Resolutions fueling their efforts," the authors write. "But last year's first quarter pay down was 4% smaller than in 2012, and we ended 2013 having incurred 6% more debt overall."
As a result, CardHub projects that U.S. consumers will end 2014 with a $41.9 billion net increase in credit card debt. That's 8% more than consumers accumulated last year and a 14% increase compared to 2012.
---