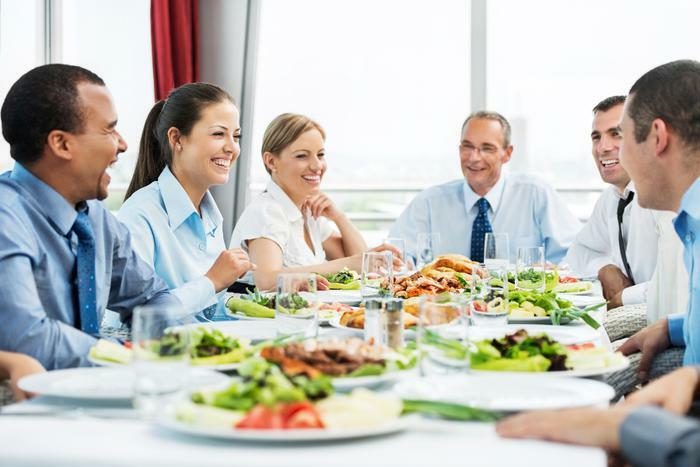 Many consumers rely on the support of others to stay on track with eating healthy. Now, a new study conducted by researchers from Massachusetts General Hospital found that food choices made by coworkers may have a lot of influence on consumers' diets. 
According to their findings, many consumers' are impacted by their coworkers' food choices -- both positively and negatively. Whether it's healthy or unhealthy foods, coworkers are likely to base their workplace food selections on what others are eating. 
"We found that individuals tend to mirror the food choices of others in their social circles, which may explain one way obesity spreads through social networks," said researcher Douglas Levy, Ph.D. 
Making healthy choices
To understand how coworkers can influence each other's food habits, the researchers tracked food purchases from over 6,000 employees at Massachusetts General Hospital over the course of two years. By looking at when people bought food, the team could determine which employees were social and what purchases impacted others. The researchers also interviewed 1,000 employees to confirm which groups were friendly and frequently ate together. 
"Two people who make purchases within two minutes of each other, for example, are more likely to know each other than those who make purchases 30 minutes apart," Dr. Levy said. 
Ultimately, the researchers learned that people who regularly ate together were likely to influence each other's eating habits. Employees who ate healthy foods were likely to influence their coworkers to also make healthy choices, while the opposite was also true. However, the researchers did find that this association was stronger for healthy foods. 
"People may change their behavior to cement the relationship with someone in their social circle," Dr. Levy said. 
The team explained that social networks play a larger role in consumers' food choices than previously established lifestyles. Though many people believe that those with healthy diets may seek out other healthy eaters, this study confirmed that social dynamics play a bigger role in what consumers decide to eat. 
Moving forward, the researchers hope that consumers use these findings to their advantage. Having a support system dedicated to eating healthy can help more people make healthier choices. 
"As we emerge from the pandemic and transition back to in-person work, we have an opportunity to eat together in a more healthful way than we did before," said researcher Mark C. Pachucki. "If your eating habits shape how your coworkers eat -- even just a little -- then changing your food choices for the better might benefit your coworker."