---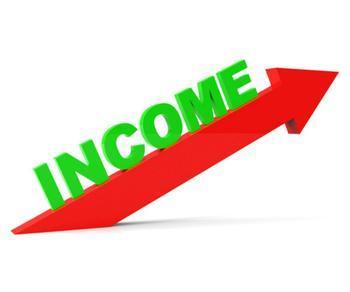 While many people are still having a hard time making ends meet, consumers as a whole are finally seeing their incomes rise.
The U.S. Census Bureau reports real median household income rose an impressive 5.2% between 2014 and 2015, the latest years for which information is available. Meanwhile, the official poverty rate fell 1.2%
The numbers show the median household income last year was $56,516, up from $53,718 the year before. For many, it was long overdue. It was the first official increase in income since 2007, just before the start of the Great Recession.
While there were fewer people officially classified as "poor," the largest decline since 1999, there were also fewer people without health insurance.
Through a political lens
Naturally, politics play a role in the interpretation of the numbers, and the two parties both have their own take. The Obama Administration cheered the report, with Jason Furman, Chairman of the President's Council of Economic Advisors, telling the Washington Post he had read 21 of these Census Bureau reports and this one, by far, documents the strongest income growth he's seen.
But Rep. Kevin Brady (R-TX), Chairman of the House Ways and Means Committee, read the report as "another disappointing confirmation that too many Americans are still struggling to provide for their families." In a statement, Brady said the government spends billions of dollars to help low-income Americans, but 43 million people are still living in poverty.
It could well be a matter of seeing the glass half empty or half full. Republicans point out there has been little economic growth in the eight years since the financial crisis. Democrats point to the systemic nature of the 2008 credit crisis and the fact that U.S. growth has outpaced the rest of the world.
Even with the robust growth last year, median household incomes are not quite back to where they were before the start of the recession. The Census Bureau report shows median incomes were 1.6% lower than in 2007 and 2.4% lower than the peak, which occurred in 1999.
---