---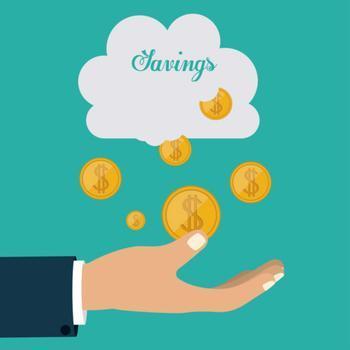 Americans want to save money, and are trying to save money. But a new survey from the Certified Financial Planner Board of Standards, Inc. (CFP Board) shows consumers are having a hard time putting money away, even though they are increasingly optimistic about the future.
The challenges may sound familiar. Mounting credit card bills, staggering student loan debt, payments on a new car that may stretch six or seven years into the future, and the day-to-day needs of a growing family.
"CFP Board Consumer Advocate Eleanor Blayney says the U.S. economy has come a long way since the depths of the recession, but most Americans, regardless of income brackets, are just finding it hard to save for the future.
Debt plus stagnant incomes
"An inability to start saving early, debt and stagnant incomes are just a few of the factors driving Americans' financial anxiety," she said.
The survey found nearly half of consumers in the survey said they don't always have enough money after paying the bills. Contributing to that situation, 35% said their household has seen a significant loss of income.
About 34% point to existing debt as the chief reason they are unable to put money away on a consistent basis. But in spite of all that, just over half – 51% – said they are able to regularly save on a monthly basis.
The survey includes a segmentation analysis that divides people into four groups, based on their ability to save and their feelings about money.
Types of savers
There are "Concerned Strivers," who have relatively high incomes but still struggle to make ends meet. Even so, about half are able to save money on a regular basis.
The "Confident Savers" place a major priority on setting aside for the future. In fact, they began saving for retirement around age 25.
"Tentative Savers" are older and have relatively high incomes, but still worry about their ability to set money aside. Nearly two-thirds think they might not be saving enough for retirement.
The last group is the "Stretched Worriers." As the label implies, these consumers are most likely to be anxious about their financial futures. For this group, staying current on bills is a bigger priority than saving.
---