---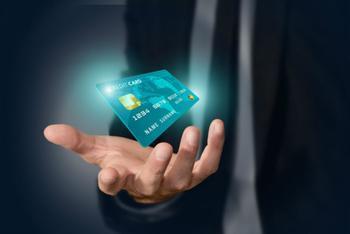 Oil prices aren't the only thing going down. A new report from CreditCards.com found fewer credit cards are charging foreign transaction fees – a significant cost savings for consumers who travel outside the U.S.
According to the report, 77 credit cards levied the fee last year but this year only 61 do.
When you add up all the fees charged by the 100 credit cards, the report says the total number is 593, down from 613 a year ago.
"Many card issuers are eliminating foreign transaction fees in an effort to win business from high-spending international travelers," said Matt Schulz, CreditCards.com's senior industry analyst.
$3 for every $100 spent
The typical foreign transaction fee is 3%, adding $3 to every $100 charge. Schultz says getting rid of the fee is a smart way for credit card companies to become the go-to card in travelers' wallets.
The report also looked at the credit cards with the most and fewest potential fees. In the most category, First Premier Bank Credit Card and First Premier Bank Secured MasterCard top the list at 12 each.
Close behind are Club Carlson Business Rewards Visa and Credit One Visa Platinum with 11 each.
On the other hand, Pentagon Federal Credit Union Promise Visa Card has no fees and seven cards have only two. The report says the average credit card has six different fees, with the late fee and cash advance fee being the most common.
"The trend toward fewer credit card fees is a great thing for consumers," Schulz said. "It's such a crazy-competitive time in the credit card business and lower fees are just another way that Americans are reaping the benefits."
Prepaid card fees
Prepaid cards, while technically not credit cards, also carry a lot of fees. A new report by CardHub.com finds selecting the wrong card can cost consumers more than $300 a year.
Among the report's findings, prepaid cards offered by big national banks tend to be 82% less expensive to use than those issued by smaller banks. The report also found that nearly half of prepaid cards lack the necessary features to make them suitable for the average consumer.
"Perhaps surprisingly, prepaid cards charge far fewer fees than their first cousin, checking accounts," the authors write.
The report found the best prepaid card to use as an alternative to a checking account is American Express Serve, followed by Bluebird and the Green Dot Gold Card.
---