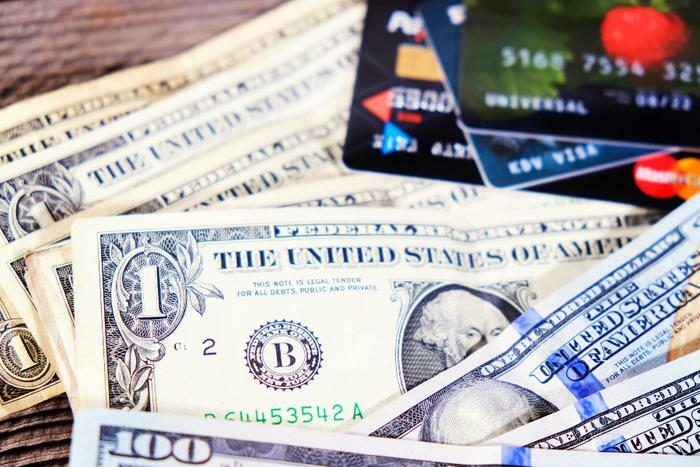 Consumers who use a rewards credit card earn an average of $757 per year, according to a new survey commissioned by shopping platform Slickdeal.
Cards that pay rewards, whether in the form of cash or points toward future purchases or travel, have gained popularity with consumers in recent years. Cashback rewards cards reward some types of spending more than others, giving consumers a wide range of options when selecting a card.
In order to maximize benefits, people in the survey reported spending an average of six hours researching a single credit card before submitting an application. Three out of four people in the survey report using their card enough to hit the minimum spend requirement to receive reward benefits and points. 
"Credit cards aren't just another way to pay for your purchases," said Louie Patterson, senior personal finance editor at Slickdeals. "If you choose the right rewards cards and you're strategic about how you use them, you can earn tremendous benefits such as free flights, hotel stays, or even cashback." 
Rewarding experiences
The survey found that more than half of rewards credit card users spent their rewards on a new experience, such as trying out a new restaurant, attending a concert, or traveling.
Travel appears to be a favorite category, with 55% of cardholders using rewards to pay for a large portion of a vacation. When they cashed in airline points, they were able to pay for a five-hour flight, on average.
"Once you've done the research on the right rewards card for you, there are a number of ways to maximize the benefits," Patterson said. "Make sure you pay off the balance in full, look for opportunities to pay with your card for monthly fees such as insurance, cable, and cell phone bills, and be on the lookout for opportunities to earn bonus points, which may be awarded for specific types of purchases." 
Things to consider
When applying for a rewards credit card, consumers should not only consider what type of rewards would be the most beneficial; they should also be mindful of fees. Travel rewards cards, in particular, can carry a hefty annual fee that can wipe out some or all of any earned rewards.
Cards that pay cash back are among the most popular rewards cards and are the least likely to charge an annual fee. ConsumerAffairs has researched the best cashback cards and provides thousands of verified reviews.