---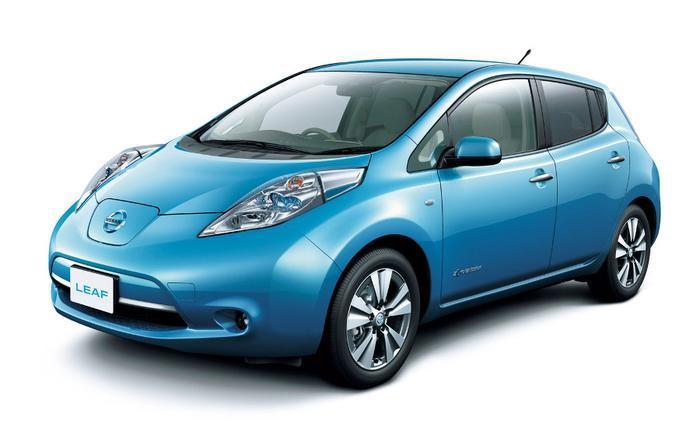 Humans often fear the unknown, but that doesn't appear to be the case with electric vehicles, according to a survey released today by the Consumer Federation of America (CFA).
The survey found that most Americans (54%) have a positive view of electric vehicles (EVs). While 33% of the respondents had no opinion, only 13% had a negative view of EVs. More significantly, almost one-third (31%) say they will consider buying an EV in their next car purchase even though, at this early stage, only one percent of vehicles sold are EVs.
"While the current market penetration of EVs is small, there are currently 12 automakers offering a wide variety of EVs, so these consumers already have choices," said Jack Gillis, CFA's Director of Public Affairs and author of The Car Book and the new Snapshot Guide to Electric Vehicles.
Not surprisingly, the survey revealed that the more Americans know about EVs, the more likely they are to consider this purchase. However, only a little over a quarter of respondents say they know a great deal (6%) or a fair amount (21%) about EVs at this early stage of EV marketing and sales.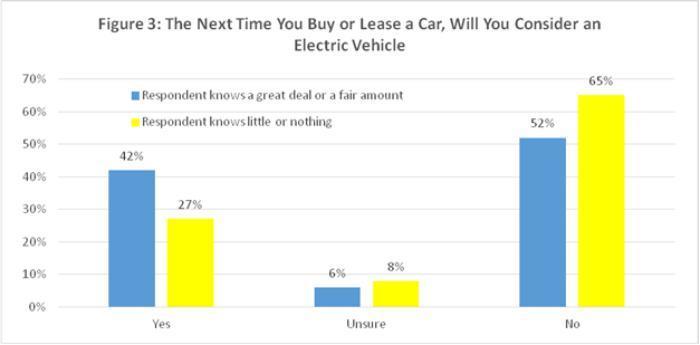 "Clearly, there is a tremendous opportunity for EV sellers to take advantage of this interest as long as they engage in the same effective marketing that has moved millions of gas powered vehicles," said Mark Cooper, CFA's Director of Research.
"Our research shows a clear, statistically significant, correlation between knowledge about EVs and positive attitudes towards EVs. The more one knows about EVs, the more positively one feels about these vehicles," said Cooper.
"Furthermore, there is a statistically significant correlation between positive attitudes about EVs and a willingness to purchase them—those who feel positively about EVs are more likely to consider purchasing one," said Cooper.
---