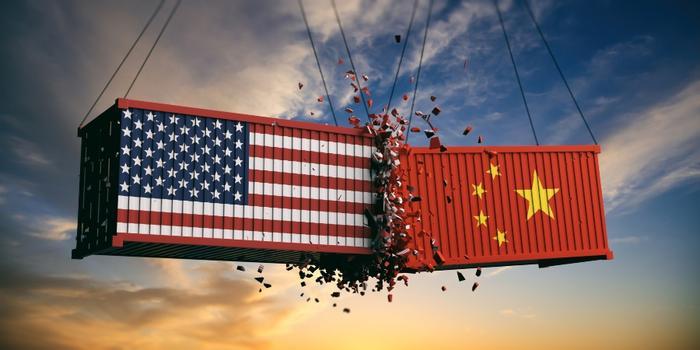 While consumers were in the middle of a relaxing this Labor Day weekend, a new round of tariffs on Chinese goods went into effect. Unfortunately, an industry group warns that the move spells trouble for consumers.
On Sunday, President Trump imposed a 15 percent tariff on $112 billion worth of Chinese imports, mostly consumer goods. U.S. industry leaders, who have mostly reserved comment on the escalating trade war, are becoming more vocal.
Gary Shapiro, president and CEO of the Consumer Technology Association (CTA), said consumers will soon feel the effects of these tariffs, which were originally set at 10 percent.
"This new tariff list taxes consumers on $52 billion worth of their favorite tech products, including TVs, digital cameras, Bluetooth earbuds, smartwatches and fitness trackers," Shapiro said. "American consumers were already going to pay higher prices for their holiday gifts. Now, the president's decision to hike tariffs even higher means even more pain for American businesses, workers and families."
'Unpredictable tariff policy'
Like many U.S. business leaders, Shapiro acknowledges serious trade issues with China that need to be addressed. But he says Trump's "unpredictable tariff policy" is the wrong approach.
"Continuous threats of more tariffs and occasional promises that trade talks are progressing mean whiplash for global stock markets," he said. "That uncertainty hurts every American with a pension, retirement fund or college savings plan."
Besides electronics, clothing will also carry a higher tariff, which may be passed onto consumers, depending on the retailer. The higher tariffs have also been placed on food imports, diapers, books, and appliances. In short, much of the inventory of your average discount store could quickly begin to cost more.
Will tariffs harm the economy?
Trump says he has pursued the tariff policy in a bid to secure a trade agreement with China that would protect U.S. intellectual property and American jobs. Shapiro worries that escalating tariffs -- China has already imposed them on U.S. goods in retaliation -- will end up harming the economy. He also thinks Trump may have overstepped his authority.
"The president does not have unilateral authority on trade," Shapiro said. "Congress should pass the Reclaiming Congressional Trade Authority Act of 2019, reasserting Congress' role in trade policy and protecting Americans from unending trade wars and retaliatory tariffs."
Retailers are also showing signs of impatience. Last week, David French, senior vice president for government relations at the National Retail Federation, asked where the current trade war will end.
"It's impossible for businesses to plan for the future in this type of environment," he said. "The administration's approach clearly isn't working, and the answer isn't more taxes on American businesses and consumers."