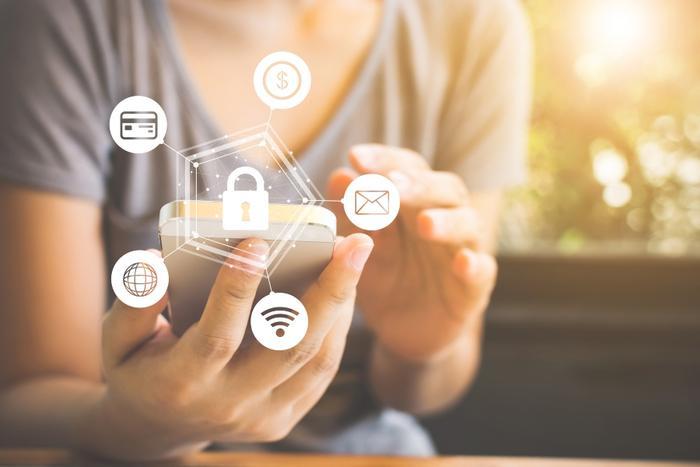 As consumer privacy continues to seemingly spin out of control, a new study shines some interesting light on which consumers are the most concerned and what exactly they're concerned about.
In the throes of Data Privacy Month, Viber, a messaging and calling app, went on a mission to find those things out. Here's what it uncovered in that survey.
Consumer privacy concerns
When asked what their biggest privacy concern is in 2020...
One-third of consumers (33 percent) said their #1 concern was safeguarding their data. Breaking down that metric a bit more, nearly half of women (47 percent), but only three in 10 men (28 percent), expressed that concern.

Members of Generation Z (the generation of people born in the late 1990s and early 2000s) are the least concerned demographic when it comes to privacy and safeguarding their data.

Viber's study showed that 3 in 10 Gen Z'ers (30 percent) are not concerned about privacy this year, compared to millennials (17 percent) and baby boomers (13 percent).

Baby boomers (42 percent) are most concerned about safeguarding their data this year, compared to millennials (25 percent) and Gen Z'ers (22 percent).

Consumers are more worried about tax identity theft (8 percent) than government surveillance (6 percent), social media breaches (5 percent) and online impersonation attempts (3 percent).

Men (7 percent) are more concerned about government surveillance than women (4 percent).
Steps consumers can take to safeguard their data
"With data breaches increasing by 17 percent in 2019, it comes as no surprise that one-third of consumers (33 percent) say that their biggest privacy concern in 2020 is safeguarding their data," Debbi Dougherty, Head of Communications, Rakuten Viber, told ConsumerAffairs.
"For too long, irresponsible tech companies and social media platforms have been taking advantage of, mishandling and downright not disclosing how they intend to use our data. While the California Consumer Privacy act that went into effect at the beginning of this year is a win for consumers in the fight for privacy in that state specifically, there are still things all consumers can do to go the extra mile in helping to protect themselves and their data."
What are the best steps consumers can take? Dougherty laid out three for ConsumerAffairs:
Be mindful of the apps you use. Check to see if apps where more private information is typically shared, like messaging platforms, are end-to-end encrypted. If they are, it means the company behind the app you're using can't read your personal chats or serve you ads based on private conversations -- thus ensuring your data is kept private.

Use better passwords. Simply put, one of the best things you can do is avoid reusing the same password across multiple accounts. While that piece of advice may sound like common sense, another recent report shows that more than half  (51 percent) of Americans admit to reusing passwords/PINs across multiple accounts. Poor privacy habits like this make it easier for hackers to gain entry into multiple accounts, thus putting consumers' data privacy at a greater risk.

Don't neglect your device's privacy updates. Don't ignore them. If a company sends out a privacy update, take the time to read it and educate yourself on the changes. One of the best ways to protect your data is to be aware of what it is being used for when you create a new account with a social platform. While this may seem tedious and time consuming, you will be better off for it in the long run.