---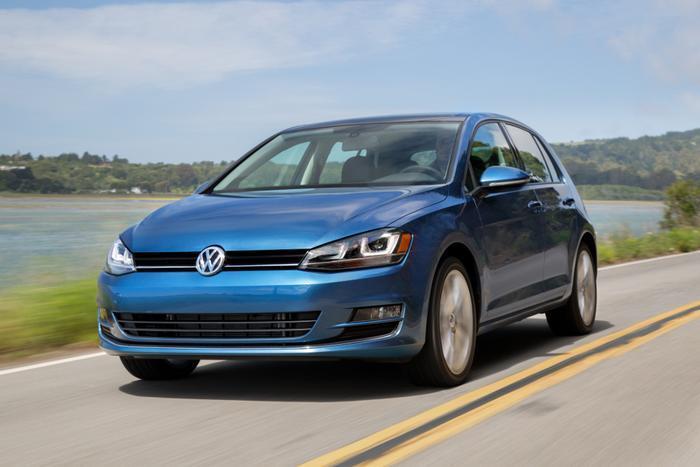 New car sales, which have been a constant bright spot in an otherwise lackluster economic recovery, continued to shine in the first six months of 2014. Sales took a slight breather in June, but prices moved higher during the month.
Data compiled by Kelley Blue Book (KBB) show the estimated average transaction price (ATP) for light vehicles in the U.S. last month was $32,342. New car prices have increased by $454 – 1.4% – since June 2013. Perhaps more surprising, prices jumped $113 from May to June.
"Most major automakers showed positive growth for June 2014, as the market continues to shift toward utility vehicles this year," said Alec Gutierrez, senior analyst for Kelley Blue Book. "SUV and crossover share increased more than two percentage points in 2014 to comprise one-third of the market."
In June Volkswagen posted the highest ATP – $38,640. Hyundai-KIA had the lowest, at $24,438.
Despite its well-publicized recall issues, GM sales remain stable and it's prices lead the industry's price gains. GM prices are up an average 5.4% year-over-year, mainly due to strong demand for its trucks and SUVs.
"The Chevrolet Silverado's average transaction price is up 7.9%, while the new Tahoe and Suburban have climbed 10 percent from last year," said Tim Fleming, a KBB analyst.
Meanwhile, Nissan North America reported strong sales and lower transaction prices, providing shoppers with some automotive bargains during the month. KBB says it's partly due to the manufacturer's mix, as the share of its smallest cars, the Versa and Sentra, has eclipsed a quarter of Nissan's sales. The average transaction price of Nissan's biggest seller, Altima, is down 1 percent year-over-year.
Smaller cars more popular
In fact, smaller vehicle with better gasoline mileage continue to gain popularity with consumers and manufacturers are responding with new small models. Honda recently announced it will introduce the HR-V, a small crossover.
The new model isn't expected in showrooms until late this year or early next and the automaker has released limited information about the car. According to dealers, the new HR-V is expected to be smaller than the Honda CR-V, the company's popular small SUV.
Design features are expected to include no rear door handles and a sleek overall appearance. Inside it will feature expanded connectivity.
Honda's core models—Accord, Civic and CR-V were the big winners through the first half of 2014, with Civic sales up 8.7% and Accord increasing 2.1% in June. However, retail consumers appeared to take a breath last month coupled with an unusually short number of selling days, the shortest June in five years.
The CR-V, one of the industry's best-selling SUVs, posted a year-to-date gain of 6.1% for its best-ever 6-month sales performance.
"Despite an easing of the pace in June, the larger sales trend throughout the industry remains robust," said Jeff Conrad, Honda division senior vice president and general manager. "Our core products remain strong and though we're still filling its supply pipeline, the new 2015 Fit is selling very well and we expect it to add yet another strong pillar to Honda sales in the near future."
Stricker shock?
But there may be signs that rising sticker prices for new cars are turning some consumers away. A separate KBB report projects new car sales are expected to fall 2.7% year-over-year to a total of 1.36 million units.
Another automotive source, Cars.com, also projects a sales slowdown once June's numbers are tallied. It expects total June sales to come in at 1,372,168 units, down 2.1% year-over-year and down 14.7% from May.
"Despite the expected year-over-year dip, the pace of new-car sales remained healthy in June at approximately 16.4 million SAAR," said Jesse Toprak, chief analyst for Cars.com. "An attractive collection of new models as well as improved affordability due to very low interest rates and lease specials continued to bring customers into showrooms. We expect the rest of 2014 to continue to track above 16 million units."
---