---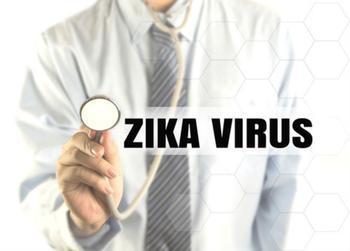 The limited outbreak of the Zika virus in Florida has consumers rightly concerned about the mosquito-borne disease that can cause severe birth defects if pregnant women are infected.
The best way to avoid the virus, health officials say, is to avoid the mosquitoes that carry it. That means limiting outdoor time, covering arms and legs, and using insect repellent. Florida Attorney General Pam Bondi advises against purchasing other types of products claiming to protect against the virus. At least, she says, do some research first.
Bondi says she is concerned that some less-than-reputable marketers are taking advantage of the confirmed new cases of the virus in a Miami neighborhood.
"All Floridians should be diligent and do their part to stop the spread of the Zika virus in Florida and one way to ensure the virus is contained is to use proven mosquito-repellent products and avoid any products that falsely claim they can prevent insect bites," Bondi said. "Using an unproven repellent can give the user a false sense of security and increase the likelihood of a mosquito bite."
Hasn't hurt Disney
Concerns about the Zika virus does not seem to have reduced the flow of tourists to Florida in recent weeks. In an interview with CNBC Tuesday, Disney CEO Bob Iger said he has seen no drop in attendance or in bookings at the Disney World theme park in Orlando.
Despite the widespread presence of Zika in Brazil, it has apparently not been much of an issue at the Olympic Games in Rio de Janeiro. One contributing factor has been the weather, with lower than normal temperatures subduing the insects.
However, Zika remains a significant threat to pregnant women, since it has been linked to microcephaly, a severe brain birth defect. Houston television station KTRK reports what is believed to be the first infant death from Zika-related microcephaly. The station reports the mother was infected while traveling in Latin America.
---