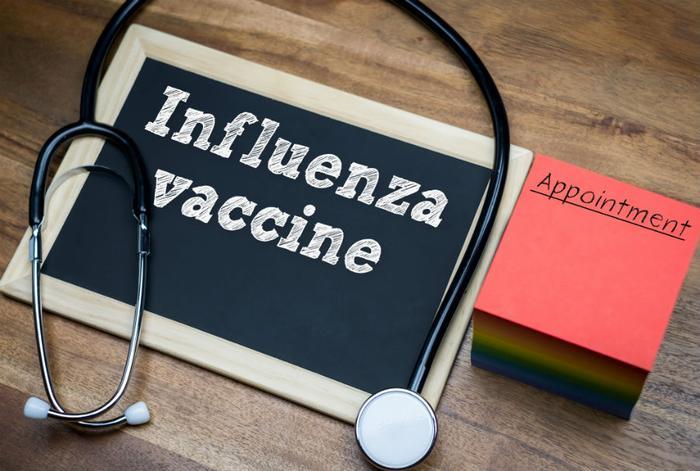 Medical experts have been encouraging consumers to get the flu shot for countless reasons, and a new study found that it has added heart benefits.
Researchers from the American College of Cardiology found that after analyzing over 30 million hospital records, patients who got their flu shot while in the hospital were 10 percent less likely to have a heart attack than those who didn't get the flu shot.
"You don't need to be a medical professional to see this data and understand the importance of getting the flu vaccine," said Dr. Mariam Khandaker. "The flu vaccine should be considered primary prevention for heart attack, just like controlling your blood pressure, diabetes, and cholesterol."
Staying heart healthy
To see how getting a flu shot while in the hospital affected patients' likelihood of having a heart attack or other cardiovascular issues, the researchers evaluated hospital records from the 2014 National Inpatient Sample, which contained over 30 million patient files.
The researchers found that getting the flu shot while hospitalized was associated with fewer cardiovascular risks. The vaccine prevented nearly 5,000 heart attacks, which amounted to an overall 10 percent reduction risk of having a heart attack.
"By getting the flu vaccine, you can help to prevent this cascade of events from taking place, and, thus, prevent a heart attack," said Dr. Khandaker. "While a person can still contract some strains of influenza after getting a flu shot, the vaccine can lower the severity of illness, and, thus, still potentially help to prevent a heart attack."
Four percent of the unvaccinated group had a heart attack or related cardiovascular incident, whereas the vaccinated group was at three percent. Though this seems like a small margin, the researchers note that because of how large the study was, this difference is significant, further proving how beneficial the flu shot can be to patients.
"The flu vaccine is a very low-cost intervention, yet it's still under-utilized," Dr. Khandaker said. "It is important for physicians to educate patients about the benefits of vaccination in order to help them make informed decisions. Hospitals are a good venue to do this, in addition to other places such as the primary care clinic."
Fighting the flu
Another recent study explored how the flu shot can help patients fighting heart disease.
Researchers found that patients who were newly diagnosed with heart failure who received the flu shot decreased their risk of death by nearly 20 percent, while yearly flu shot-recipients reduced their risk of death by over 10 percent.
"I hope that our study can assist in making physicians and cardiologists who care for patients with heart failure aware of how important influenza vaccination is for their patients," said researcher Daniel Modin. "Influenza vaccination may be regarded as a standard treatment in heart failure similar to medications."
The Centers for Disease Control and Prevention (CDC) warned consumers about this year's flu season back in September, and experts say that the shot is imperative for consumers of all ages, but children, pregnant women, and the elderly are at the highest risk of contracting the flu and should make sure to get vaccinated.