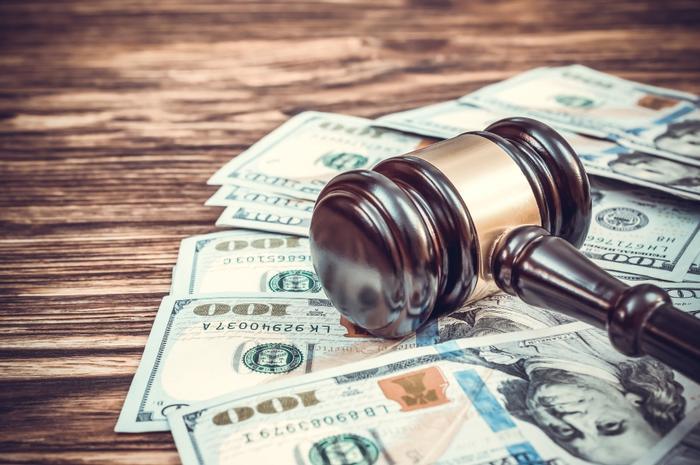 In ConsumerAffairs latest round-up of class action settlement announcements, we found another pile of cash that companies are paying consumers to settle claims brought against them in a variety of class action lawsuits. 
At TopClassActions, we found all the details of the settlement and how to apply. 
General Electric (GE): In early 2020, GE confessed that its current and former employees may have had their information stolen through a data breach of one of GE's providers. The breach reportedly compromised sensitive information such as names, addresses, Social Security numbers, driver's license information, bank account numbers, passport data, and birth dates.
As the terms of the settlement are spelled out, class members can receive reimbursement for lost time and out-of-pocket expenses. Depending on the time lost, money spent on things like credit freezes, etc., compensation could range from $18 to $3,500.
Applicants have until Dec 22, 2022 to file. Full details and enrollment are available on this website.
Toyota/Lexus: If you're one of the nearly 3 million former or current Toyota or Lexus owners whose vehicle was recalled due to a faulty Denso fuel pump, the parties have reached a settlement and are ready for those affected by the situation to file for damages.
Under the terms of the settlement, class members can receive reimbursement for out-of-pocket repairs, an extended warranty, a customer support program, and loaner/towing coverage.
The only box left to check is the one for final approval on the settlement and that's scheduled for Dec. 14, 2022. Then, the deadline to seek reimbursement is 90 days after the final judgment, estimated to be March 14, 2023. 
To find out more about the settlement and application process, go to this website or phone 1-833-512-2318.
Automotive Parts that affected a variety of cars: The latest round of settlement distributions that's part of a massive $1.2 billion settlement resolving antitrust allegations is ready to go.
The settlement will benefit lots of consumers – everyone from A to V (Acura owners to Volvo owners_ – who purchased or leased certain new vehicles in the U.S. between 2002 and 2018 – or who paid to replace one or more qualifying vehicle parts (many of them being electric or hydraulic braking systems). A full list of eligible vehicles and applicable time periods can be found on the settlement website.
Smashburger: Smashburger fans should check out the sizzle the chain has agreed to in settling claims that it falsely advertised its hamburgers as containing "double the beef." And the good thing is that consumers do not need proof of purchase to benefit from the settlement.
The settlement benefits consumers who purchased Triple Double hamburgers, Bacon Triple Double hamburgers, French Onion Triple Double hamburgers and/or Pub Triple Double hamburgers from Smashburger anytime between July 1, 2017, and May 31, 2019.
It's not like class members will get a giant windfall like burgers for life, but they will receive a $4 cash payment per purchased product for a maximum payment of up to $20 per household. If they'd rather get a voucher instead, the people who opt into vouchers will receive up to 10 vouchers with each voucher having a $2 cash value. 
Go here to find out more about the settlement and to apply as a class member. Applicants have until late January 2023 to get their application in.