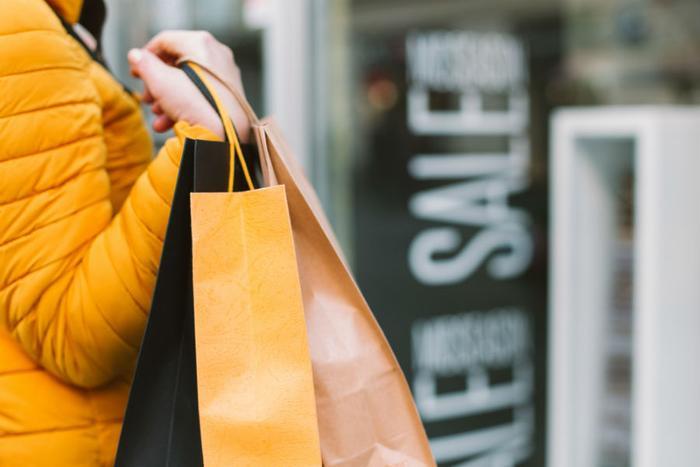 Consumers spent a record-breaking $7.4 billion during this year's Black Friday, according to data from Adobe Analytics. 
Adobe, which looks at sales at 80 of the top 100 online retailers in the nation, found that purchases of computers, tablets, and smartphones accounted for many purchases. Top electronics included Air Fryers, Apple's AirPods, and Samsung televisions. 
Consumers spent an average of $168 per person -- an increase of 6 percent over last year. 
This year's Black Friday figures were up by $1.2 billion from 2018 and represented the biggest numbers for digital sales in history, coming second only to last year's Cyber Monday total of $7.9 billion. However, this year's Black Friday sales total was slightly lower than Adobe's prediction of $7.5 billion. 
Uptick in smartphone purchases 
This year, a large share of online sales transactions took place on smartphones. Adobe found that $2.9 billion sales poured in from mobile devices on Friday -- the highest total ever. 
Half of consumers will choose to shop on a smartphone this holiday season, even when they have a desktop or laptop at their disposal, Adobe said in its report.
Consumers' decreasing tolerance for standing in lines was further reflected in the 43 percent increase in buy-online-pickup-in-store (BOPIS) orders. Adobe said the increase in these sales suggested that many retailers are "successfully bridging online and offline retail operations."
Adobe expects Cyber Monday 2019 to shatter records, as well. The firm predicts spending will hit $9.4 billion -- an 18.9 percent increase from last year.