---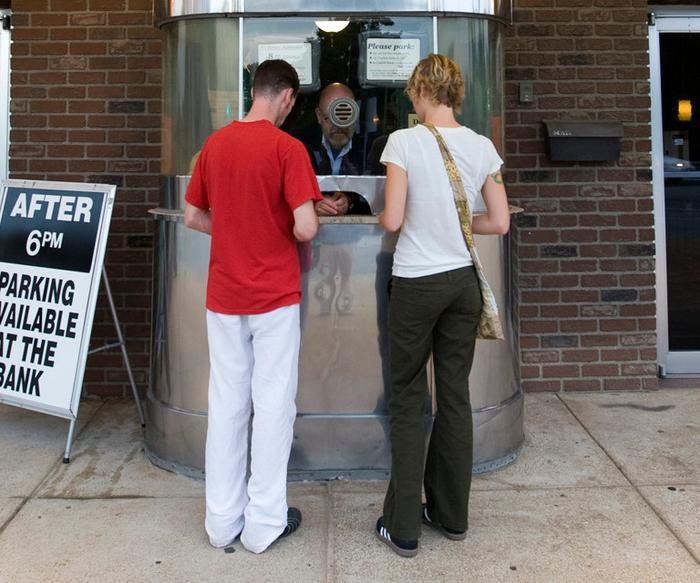 Buying tickets to sporting events and entertainment outside of normal channels has always been tricky, and today there are more ways than ever to lose money.
In the pre-Internet days, shady characters lurked outside performance venues selling last-minute tickets at inflated prices. Today, some online sites do the virtual equivalent, and many sites that promise convenience and low prices often deliver a lot less. Some deliver nothing at all.
AARP estimates that at least 5 million consumers buy fraudulent tickets every year, running up a monthly tab of $4 million in losses. While old-fashioned "scalpers" account for some of the losses, a growing percentage takes place online.
While there are numerous stories of outright fraud occurring on Craigslist, eBay, and similar spots, there are perhaps even more cases in which consumers simply pay an unnecessary premium for tickets by ordering from online sites.
Lori Lochtefeld, who owns the Golden State Theatre in Monterey, Calif., hears these complaints all the time. She's currently incensed by the business practices of BoxOfficeTicketSales.com -- a site that often appears at the top of Google's search results when customers are looking for her theater.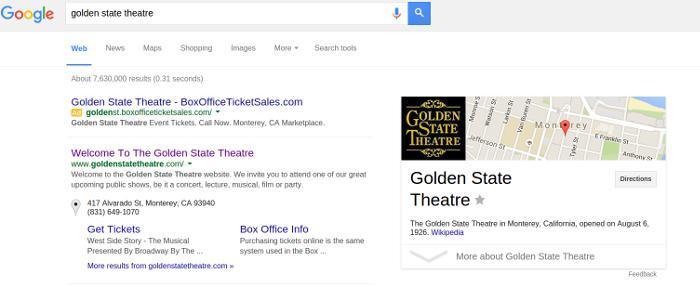 Lochtefeld said that even though BoxOfficeTicketSales.com has created an account in her system, the site does not have an inventory of pre-purchased tickets and is simply placing orders for consumers at premium-plus prices.
"This past weekend an elderly couple paid $149 to see 'West Side Story the Musical' and we were only charging $39," Lochtefeld said. "This company is deceiving elderly people which is terrible. They use Google Adwords to rank at the top of a Google search for my company."
Price comparison
Is it really as bad as Lochtefeld makes it out to be? We checked prices for the Friday, Sept. 18 appearance by comedian Lisa Lampanelli at the Golden State.
When we checked earlier today, BoxOfficeTicketSales.com was selling upper balcony tickets at prices ranging from $213 to $252 each (and be careful -- the default quantity is set at 6 tickets).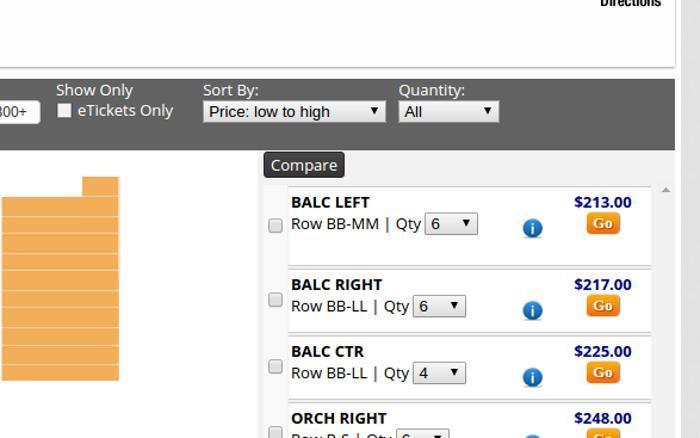 Sounds pretty high for stand-up, you say? Well, we checked the official Golden State Theatre site to see what consumers could pay by going direct to the source.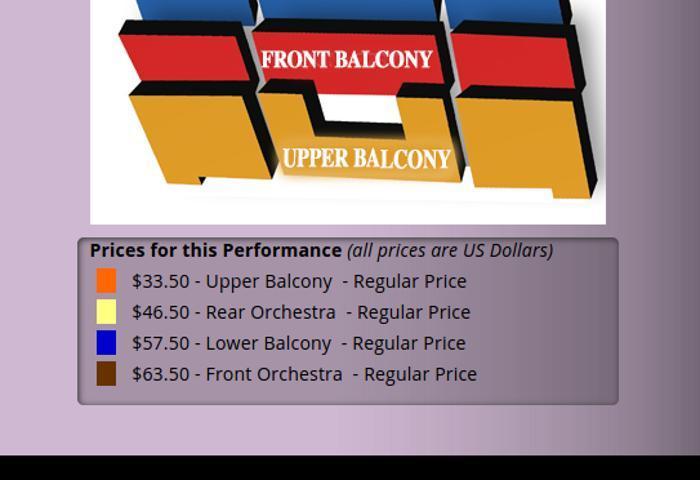 So that's $213 for the cheapest ticket on BoxOfficeTicketSales.com versus $33.50 on Golden State's own site -- a premium of $179.50 per ticket. A 540% mark-up, in other words.
We contacted Howard Schwartz, an Omaha resident who is listed as the site's registrant and he denied being responsible for the price disparity.
"The website Boxofficeticketsales merely acts as an intermediary between ticket buyers and the ticket sellers. We do not determine the ticket prices as they are set by the ticket sellers," Schwartz said. 
That, Lochtefeld said, is not true. She said her theater and other venues have no control over the prices that BoxOfficeTicketSales charges. 
Buyer beware
Lochtefeld thinks such practices should be illegal and has been filing complaints with federal and state agencies, although it's not quite clear what, if any, laws are being broken. An item or service is worth whatever someone is willing to pay for it, although there are laws and regulations about misrepresentation and fraud.
BoxOfficeTicketSales.com doesn't, after all, claim to have the cheapest tickets. The "About Us" section of its site says: 
Box Office Ticket Sales is one of the leading ticket providers in the nation. Our incredible selection, service, and security are key factors that make BoxOfficeTicketSales.com a most trusted brand for premium event seating and tickets.
What Lochtefeld takes issue with is the site's next claim:
We have the internets [sic] premier inventory of tickets available for purchase, you can shop our site with confidence knowing that all tickets sold on BoxOfficeTicketSales.com are 100% authentic Guaranteed.
In fact, says Lochtefeld, BoxOfficeTicketSales.com does not have an inventory of tickets to her theater and only buys tickets to fill orders it has already received. 
Could be worse
One could reasonably argue that BoxOfficeTicketSales.com has its thumb on the scale but at least it is not accused of failing to cough up the tickets. That's something you can't say for the many illegitimate ticket-sellers that populate the Internet.
AARP's advice is as sound as any. In a consumer alert a few years ago it said:
Stick with well-known players like StubHub, Ticketmaster or SeatGeek. Prices may be higher than Craigslist or eBay offerings but the tickets are authentic and guaranteed.
Before clicking on an online vendor's website, copy-and-paste its address on an online search engine and see what results come up. This can help you get wind of possible computer malware being installed on your computer if you click on the link, or warnings about deceptive sales from past customers. If all appears kosher, be sure the purchase page address begins with https://, indicating that the site is encrypted to protect your credit card information.
AARP also recommends checking consumer sites like this one to see what other consumers have to say about a ticket-seller. Also be sure to use a credit card or PayPal account so that you have some recourse if the deal goes sour.
Perhaps most basic of all -- try to buy tickets directly from the source. It's the most fool-proof method and often the cheapest. 
---