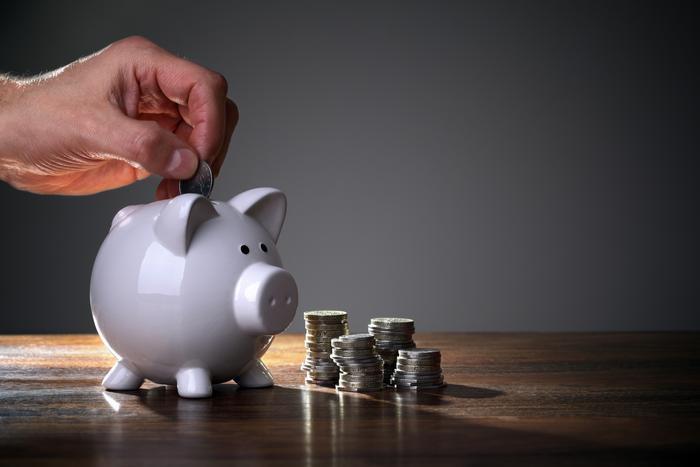 Consumers still aren't doing a very good job of saving money, but they aren't all that worried about it. That's the conclusion of Bankrate.com's annual report on Americans' financial stability.
According to the report, only 29 percent of consumers have enough money in savings to cover at least six months of expenses – the amount recommended by financial planners.
That data is in line with a recent report from the Bureau of Economic Analysis (BEA) that found the savings rate in April dropped to 2.8 percent, the lowest since December, when consumers were spending heavily for the holidays.
But consumers are remarkably unconcerned about their lack of cash reserves. The report shows 62 percent of respondents described themselves as either "very" or "somewhat" comfortable with their level of emergency savings.
"The goal should be to have enough emergency savings to cover six months' expenses – and anything less than that should cause discomfort," said Greg McBride, Bankrate's chief financial analyst.
Why worry?
One reason for the complacency could be the strength of the economy. When times are good, people tend to be more confident that they'll continue to earn more money and stay employed. When the economy sours, consumers tend to be more careful with their spending and save more.
The authors of the Bankrate report hold out another possibility – that many consumers don't realize how much money they would need should disaster strike. If you haven't done a budget, you might even be unaware of how much money you spend each month.
In a separate survey, consumers were asked to say how they would pay for an unexpected expense of $1,000. When confronted with that specific problem, only 39 percent believed they could pay it out of savings.
Going into debt
The result, presumably, would be needing seek other options, such as putting the expense on a credit card or borrowing from a family member. People who lack either of those options often turn to a payday lender, where it is easy to get caught in a cycle of debt.
That's why consumer advocates, as well as financial planners, stress the need for savings. America Saves, a partnership between the Consumer Federation of America and American Savings Education Council, offers advice and resources for helping to build savings and reduce debt.
It says consumers should take the first step by creating a budget, so they know how much money is coming in each month and where it is being spent. By creating a budget line for savings – even a small amount – will guarantee that money is put away each month.