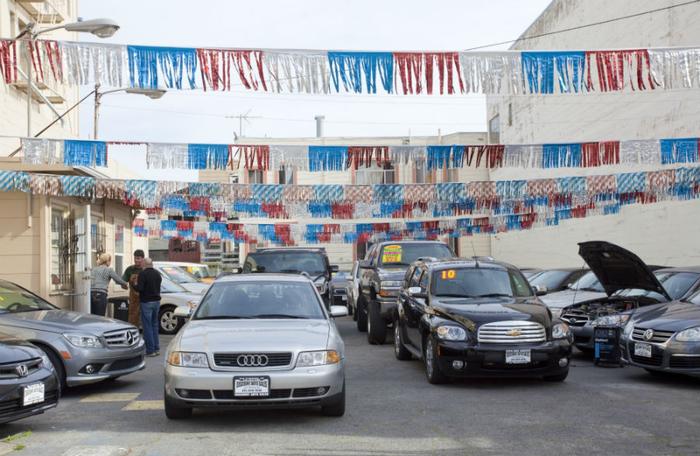 Even though a near record number of cars are hitting the used car market this year, used car prices have never been higher.
Edmunds, an automotive publisher, reports the average transaction price (ATP) for a used car in the first quarter was $19,657, up 2.2 percent from the same period a year ago.
That doesn't mean the price of all used cars went up, it only shows that consumers are choosing to purchase more expensive used cars. In this case, it might be because the market is top-heavy with three year old models coming off leases.
"Used-car shoppers are typically more price-sensitive to changes in the market, but this is the first time in years that we're seeing renewed demand for smaller vehicles," said Ivan Drury, senior manager of industry analysis at Edmunds. "With rising fuel costs breathing fresh air into this segment, subcompact and compact cars are finally retaining value again."
Trucks and SUVs still popular
But there is still strong demand for SUVs and trucks, mainly because newer models are much more fuel efficient than vehicles from a decade ago.
"For now, SUV and truck segments are insulated from rising fuel costs, but a large spike or steady creep past the $4 a gallon threshold could spell disaster for resale values," Drury said.
As trucks and SUVs became more popular in the recent era of low gasoline prices, small sedans have seen much slower sales. But Edmunds says that has begun to change in 2018, and as a result the prices of these vehicles have bounced off their lows.
Small sedans are more expensive now
The average price for a three year-old compact car has increased by 3.9 percent, and time spent on the lot has decreased by 7 percent in the first quarter of 2018, compared to the first quarter of 2017. Subcompact prices have increased by 3 percent, with time on the lot declining by 8.5 percent.
While consumers were willing to pay more for a used car in first quarter, they also bought more of them, defying predictions that auto sales would decline in the "sharing" economy. So far, there's no sign of that.
The sales of 10.57 million used cars sales in the first three months of 2018 was the highest for the period, going back to 2013.