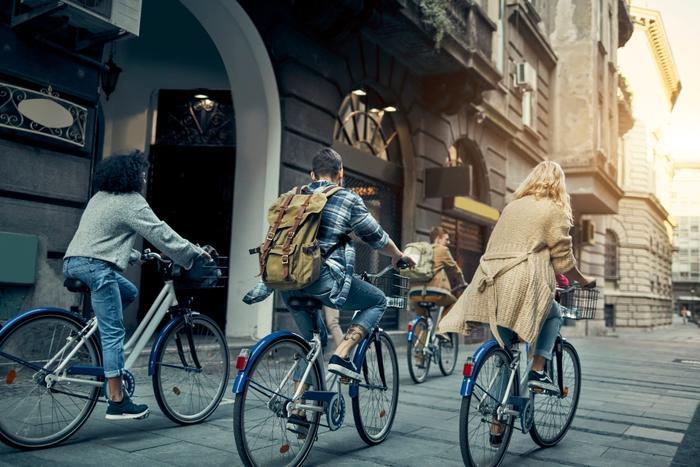 With several reports highlighting the benefits associated with consumers being more active in their daily lives, many people are opting to use a bikeshare service in order to get around.
But researchers from Cornell University have found that despite the countless benefits that come with biking, and how easy it is for those living in big cities to use bikeshare programs, consumers are likely to pass over using these systems if they have to walk to get to a station or hub.
"If a docking station is more than two or three blocks away, they just won't go there," said researcher Karen Girotra. "And if they encounter a station without bikes, it's very unlikely they will go to the next station." 
Getting to the bikes
To understand consumers' bikeshare habits, the researchers created a model that would mimic how often potential riders were utilizing the bikeshare system, including tracking how far they were riding, popular locations to ride to, and perhaps most importantly, how far away they were from the closest station. 
The researchers chose a system in Paris to model, analyzing photo snapshots of the highly active system every two minutes for four months. During the time of the study, this particular station had over 4.4 million trips around the city. 
The researchers learned that most consumers are unwilling to walk even a few blocks to get to their nearest bikesharing station. Similarly, not having enough bikes at a site was enough to discourage consumers from trying to get to the next station. 
The study revealed that being just 1,000 feet away from a bike station was enough for 60 percent of potential riders to choose another form of transportation, and the further away they were from a station, the less likely they were to choose a bikeshare. 
"It's no surprise that people want stations close to them, but it's much closer than most planners and bike-share systems thought they needed," said researcher Elena Belavina. "Most systems are nowhere close to their optimal density." 
Better access
To get more people to use bikeshares, the researchers recommend increasing the availability of the the bikes and making them more accessible, especially in major cities.
One recent study found that more federal funding is needed to get more consumers on board with walking or biking on a regular basis. The researchers from this study would agree with that sentiment, as the current system makes it difficult for bikeshare programs to be as effective and widespread as they could be. 
"Make bikes and stations more available," said Girotra. "People don't like walking to access a bike-share system."