---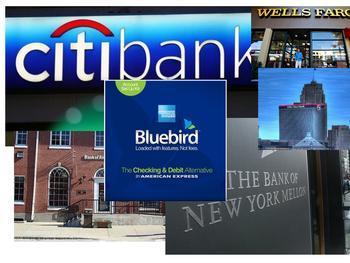 Four years ago, when banks were in the midst of the Great Recession, many of them changed the way they do business. The result was not so good for consumers.
Checking accounts cost more and were harder for some consumers to get. There were more fees, higher fees and higher minimum balance requirements. The message to consumers seemed to be, "see if you can find an alternative."
With so many consumers in play, the market has responded with alternatives to checking accounts, mobile banking and loans. Today there are, in fact, alterntives to doing business with a bank. The main alternative to a checking account to emerge in the last few years is the prepaid debit card.
"They can be good for people who have trouble keeping their spending in check, said Lisa Gerstner, who covers banking issues for Kiplinger. "Usually you can't overdraw your prepaid card. There's also a lot to watch out for with prepaid cards."
Watch out for fees

The main thing to watch out for is fees. Some prepaid cards, especially the ones that have been around a long time, are really heavy on fees. There's a monthly service charge and fees for different types of transactions.
But some of the newer cards are more consumer-friendly with fewer and lower fees, making them an attractive alternative to a bank. Gerstner recommends the Bluebird Card from American Express and Walmart.
"It's low on fees," she said. "You can do a lot with it, like direct deposit your paycheck, pay bills on line, things like that."
In spite of their fees, prepaid cards pioneered some consumer-friendly features that banks ignored until recently. For example, if you made a debit card purchase that overdrew your account, the bank would let the purchase go through, then assess you a $30 fee for the overdraft. It wasn't uncommon for consumers to pile up $150 in overdraft fees on a single shopping trip.
Nice features
Most prepaid cards have always had a policy of denying the transaction if you had insufficient funds on the card. Some even send the user an email after every purchase, showing the new balance on the card. And the Bluebird Card recently added the same FDIC protection banks provide. The secret to prepaid cards is to research how each card works and total up the fees.
"You should definitely look at the fees and find a card that's good for you," Gerstner said. It's probably best to do that online, rather than buying a card off the rack in a store.
More people prefer to manage their financial services on the go and a savvy bank, Bancorp Bank, is taking full advantage with its Simple service. Simple is a smartphone app in which the bank remains mostly invisible. You get a debit card, direct deposit and the other trappings of a bank account, but aren't saddled with monthly service and overdraft fees.
Anti-bank sentiment
"I think they're really trying to tap into this anti-bank sentiment that's going on," Gerstner said. "They make a point that they're really light on fees. People who are mobile and really tech savvy are more likely to be interested."
Since the banking crisis of 2009 banks have been less likely to lend money. That's led to the creation of several peer-to-peer lending sites that match up creditworthy borrowers with people looking for a good return on their investment.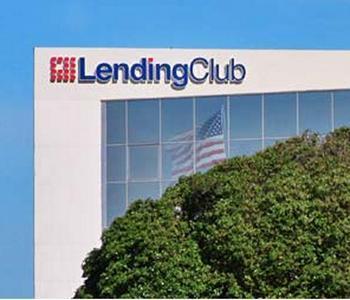 Lending Club is one such site. Borrowers can get money for three to five years at rates below seven percent. Prosper.com operates on a similar business model.
"They're interesting on both sides of the equation because, as a borrower you go there to see if you can get credit," Gerstner said. "I talked to two or three people who were able to get loans from these sites and they had stories about how they were able to get a better rate or get credit they couldn't have gotten from a bank."
Win-win
On the other hand, people who are starved for yield on their money are looking at investing in those loans and sometimes getting returns in the double-digits. It can often be a win-win proposition.
Do banks care that they are losing business to these upstart alternatives? Some may but others might not. And Gerstner says consumers shouldn't give up on banks entirely.
"I don't think banks are going away and you can still find good deals if you'll willing to look at more local and Internet options," she said.
But it's nice to know there are starting to be some alternatives.  
---