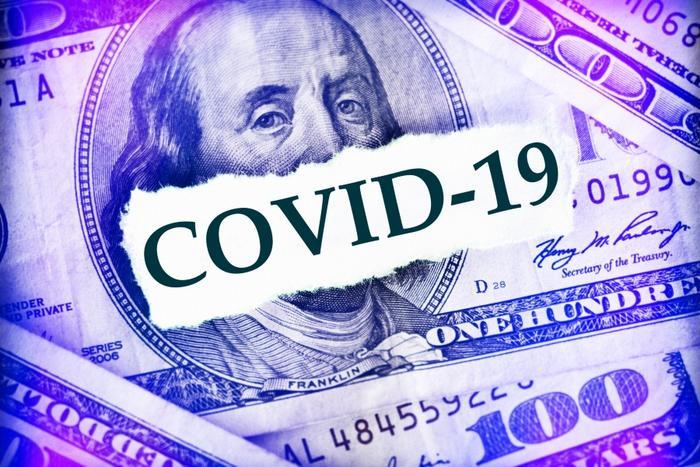 States have begun to reopen, but the economic shutdown caused by the coronavirus (COVID-19) has thrown at least 33 million Americans out of work so far. With only unemployment benefits and their savings to sustain them, they are dealing with record debt as they face an uncertain economic future.
A recent report by the Federal Reserve Bank of New York shows household debt increased by 1.1 percent in the first quarter of 2020, rising by $155 billion. It was the kind of debt that normally occurs when times are good. Mortgages were up, and credit card balances were down. Student loan debt increased by $27 billion and car loans increased $15 billion.
The first quarter was actually an extension of a 2019 trend when low unemployment and a strong economy spurred consumers to take on more debt. As we reported at the time, mortgage debt increased the most since just before the 2008 financial crisis.
COVID-19 changed everything
Government policymakers weren't worried by the increase in debt in 2019 because consumers appeared to be able to handle it. Then in March 2020 -- the last month of the first quarter -- COVID-19 changed everything.
The Fed notes that the credit card balance decline was notably larger than the same period last year, which may reflect the early signs of decreased consumer spending due to COVID-19. 
Data suggests that consumers have curtailed credit card spending while increasing the use of debit cards. A weekly transaction trends report by CUSO PSCU, a payment resource for credit unions, shows credit card spending was down some 20 percent in the first week of May.
At the same time, spending on debit cards was up 6.6 percent, likely due to the fact that people receiving government stimulus payments were spending that money instead of taking on credit card debt.
How will consumers cope?
The concern now is how consumers will cope going forward. Part of the increase in first-quarter mortgage debt came from consumers refinancing mortgages to take out equity. As a result, some are probably facing larger mortgage payments now that their income has fallen. And the Fed report may not tell the whole story.
"It is critical to note that the latest report reflects a time when many of the economic effects of the COVID-19 pandemic were only starting to be felt," said Andrew Haughwout, senior vice president at the New York Fed. "We will continue to monitor these developments and the broader state of household balance sheets closely as key data are updated and the economic situation evolves."
Meanwhile, access to new credit appears to be drying up. The Fed report notes that credit standards tightened in the first quarter, with much of the adjustment taking place in March. For mortgages, the median credit score of newly originating borrowers increased to 773, up 14 points from a year ago. 
Auto loans also saw tightening in underwriting standards, with a 3 point increase in the median originating credit score.