---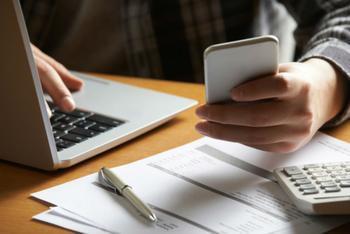 Consumers are handling mortgage and car payments a little better in 2016 but are doing a worse job of paying their credit card bills.
That's a snapshot takeaway from the latest S&P;/Experian Consumer Credit Default Indices, which track monthly changes in consumer default rates. These default rates can tell you something about consumers' financial health.
For March, the first mortgage default rate was 0.77%, a seven basis point drop from February. That suggests most consumers are able to swing their monthly mortgage payments.
Car loans have been a concern in recent months, with the sharp rise in subprime car loans. Despite that concern, the auto loan default rate was 1.02%, a three basis point improvement over the month before.
Growing trouble spot
Credit cards appear to be a growing trouble spot, however. The bank card default rate jumped 36 basis points to 2.92% last month.
That might not be all that surprising, as we reported back in December. A personal finance website flashed a warning sign when it reported that consumers ran up huge credit card balances in the third quarter of last year.
CardHub.com reported that a projected 2015 net increase of $68.5 billion in new credit card debt was putting the country perilously close to a tipping point, predicting balances could become unsustainable and delinquency rates could skyrocket.
Despite the rise in credit card default rates, the economists who assemble the monthly indices are not expressing alarm. David Blitzer, Managing Director and Chairman of the Index Committee at S&P; Dow Jones Indices, says the default rates in all three categories are still fairly low by historical standards, suggesting a positive outlook for the economy.
Not even close to 2008
"Large mortgage debts followed by rapidly rising defaults in all kinds of consumer credit were key causes of the financial crisis," Blitzer said in a statement. "Conditions today are much improved; not only are defaults down, but outstanding mortgage balances were about 12% below the peak seen in the first quarter of 2008."
Even better, debt service ratios are close to the record lows set in the last two years.
"This all suggests that consumer spending should continue to support modest economic growth," Blitzer said.
Blitzer notes credit card defaults are both greater and more volatile than those for mortgages. Credit card balances jumped 5.2% in 2015, with much of the increase coming in the second half of the year, as noted earlier by CardHub.
Despite that, the S&P;/Experian Consumer Credit Default Indices shows credit card balance dipped in the first quarter of this year, suggesting consumers have been able to pay down some of that balance.
---