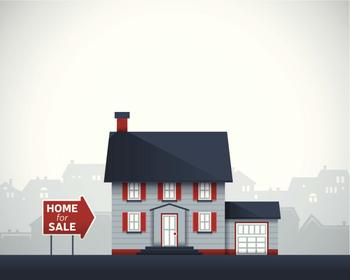 If you're putting your home on the market, you may need to adjust your strategy for a quick sale near your asking price.

A new report from real estate brokerage Redfin documents a slowdown from the spring's red-hot real estate market, especially in cities with homes valued above the median price. The report says buyers are not rushing in to make offers the way they did a few months ago.

For example, Seattle and San Jose, California -- two of the hottest markets in the nation -- have seen the biggest decline in homes selling within two weeks. Both are down by more than 35 percentage points since spring and over 20 percentage points from a year earlier.

"Sellers in these markets are learning that they need to adjust their strategy," said Redfin's chief economist Daryl Fairweather. "They aren't seeing the same level of interest from buyers that there was a year ago. As a result, sellers are having to wait longer for offers, and more sellers are dropping their list price to attract buyers."
Prices and mortgage rates
Buyers are being squeezed by more expensive home prices and rising interest rates. In early October, the average rate on a 30-year fixed-rate mortgage topped 5 percent. As a result, many are putting off their homebuying plans.

For first-time buyers, that means remaining renters for a while longer. For current homeowners, that means staying put.

A study by real estate marketplace Zillow shows that many homeowners are content with their current homes and are planning to make renovations instead of move. The report found 76 percent of Americans would rather spend money to upgrade their home to meet their needs instead of using it as a down payment on a new home.

Demographically, baby boomers are now the least likely to go home-shopping. Among consumers who are 55 or older, 87 percent would rather update and renovate their current home than move. The numbers are even higher for boomers who are retired.

The Zillow researchers say rising mortgage rates are a factor. Many older homeowners have owned their homes for years and have a low mortgage rate and manageable house payment. They aren't eager to trade that in for a higher payment.
Exercise in frustration
"Even in a seller's market, simultaneously buying and selling is an exercise in frustration," said Skylar Olsen, Zillow's director of economic research and outreach. "Add to that the emotional history between you and your home, and it's no wonder low inventory has been in a self-fulfilling cycle."

Olsen says some homeowners may also be holding onto their present homes because they don't see anything else they like. And by not putting their homes on the market, they're contributing to the current low inventory of homes for sale.