---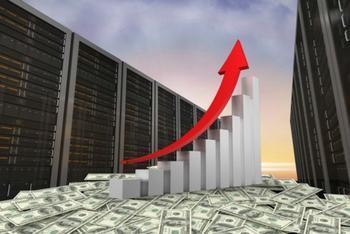 The bank won't give you a loan? Not to worry. It turns out there are plenty of alternative financing alternatives giving banks a run for their money.
A new report published by KPMG, the Cambridge Center for Alternative Finance, and the Polsky Center at the Chicago Booth School of Business shows that the global online finance market is growing rapidly. It made $36 billion in loans in 2015, up from $11 million the year before.
Online alternative finance includes things like crowdfunding and peer-to-peer lending.
Fiona Grandi, National Leader for FinTech, KPMG, says the growth of new FinTech companies may be the big story of the decade, continuing to transform the financial sector.
Accelerating disruption
"The pace of disruption is sure to accelerate, forging the need and appetite for collaboration among incumbents and non-bank innovators," Grandi said in a release.
The report finds several factors influencing the surge in alternative financing. First and foremost, there is a generation raised on technology – everything from ATMs to online payment systems – that values the speed, convenience, and transparency these platforms offer. More importantly, they understand it.
Then, there was the financial crisis of 2008. Suddenly small businesses found it much harder to obtain capital for operation and expansion. Many would-be homeowners couldn't get mortgages.
Enterprises limited by nearly a decade of tight credit and declining loan approvals from banks have discovered online alternative sources of commercial loans. These nontraditional sources of money have sprung up in the wake of unmet demand.
Banks feeling the pressure
"Banks and other established players are feeling competitive pressures, recognizing new opportunities and responding with technology investments and strategic partnerships," the report's authors write. "Over the last two years, an influx of institutional funding has prompted the growth of marketplace-originated securitization of alternative finance assets in the United States."
As a result, the report finds that financial innovations and the technologies that enable them have grown nine fold in just the last two years. The biggest growth, the report found, has come in peer-to-peer consumer lending, responsible for more than $25 billion last year alone.
American businesses are also stepping up their use of the alternative finance system, borrowing $6.8 billion last year.
---