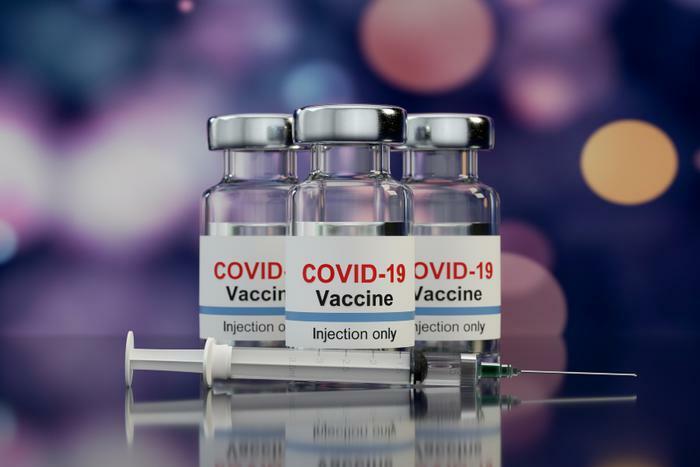 Last week, the Centers for Disease Control and Prevention published the results of a study suggesting that only one dose of either the Moderna or Pfizer vaccines confers 80 percent immunity against COVID-19. While the findings should give consumers confidence in the efficacy of those treatments, health officials say it's still important to get the second planned shot to provide more protection. 
In a White House press briefing, Dr. Anthony Fauci said relying solely on the first shot of the Pfizer and Moderna vaccines may not provide the level of protection some people think.
"We have been concerned, and still are, that when you look at the level of protection after one dose, you can say it's 80 percent, but it is somewhat of a tenuous 80 percent," he said.
Fauci explained that many of the COVID-19 variants circulating around the world may not be completely neutralized by only one shot of the Pfizer or Moderna vaccines. He advised consumers to continue following the advice of public health officials when it comes to vaccination guidelines.
"Given the number of vaccines we're able to give every day, literally every day that goes by we get closer and closer to where we want to be. And for that reason, although we always continue to keep an open mind, we consider the route that we're on now is the best route," he stated.
Positive vaccine news keeps coming
There have been several positive updates on the COVID-19 vaccine front over the last week. In addition to the aforementioned study, the CDC also found that it is "highly unlikely" that people who are fully vaccinated against the virus can spread it to others who are not vaccinated.
"Vaccinated people do not carry the virus, they don't get sick. That's not just in the clinical trials, but it's also in real-world data," said CDC director Dr. Rochelle Walensky. 
A separate study focusing on the vaccine produced by Pfizer and BioNTech has also shown promise for protecting younger people. A Phase 3 clinical trial conducted on over 2,200 adolescents showed that none of the children who received the vaccine were infected by COVID-19; that stands in contrast to 18 participants who did become infected and only received a placebo.