---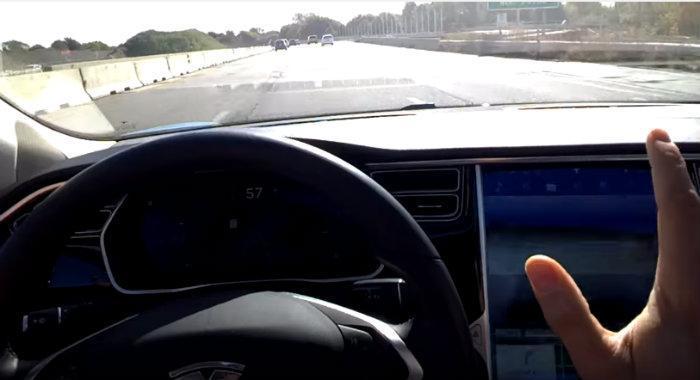 The Consumer Watchdog group says Tesla's Autopilot technology isn't ready to take the wheel and wants Tesla CEO Elon Musk to take away the keys until it's safe. 
In a letter to Musk today, the group called the CEO's response to a fatal Tesla Model S Autopilot crash in Florida "woefully inadequate" and called on the company to immediately turn off the Autopilot feature on all active Tesla vehicles.
Consumer Watchdog also noted Musk's "inexplicable delay" in responding to the crash, but added that Tesla's Autopilot technology simply isn't ready for the road and should not be deployed until it has been approved by the National Highway Traffic Safety Administration (NHTSA).
Tesla did not respond to a request for comment.
T-boned truck
In the Florida crash, a Tesla Model S being operated in Autopilot mode slammed into a tractor-trailer truck that was turning left across a divided highway. Musk's explanation was that the white truck was difficult to see against the brightly lit sky, an argument Consumer Watchdog isn't buying.
"An autopilot whose sensors cannot distinguish between the side of a white truck and a bright sky simply is not ready to be deployed on public roads," the group said. "Tesla should immediately disable the autopilot feature on all your vehicles until it can be proven to be safe. At a minimum, Autopilot must be disabled until the complete results of NHTSA's investigation are released."
In the letter, Consumer Watchdog President Jamie Court accused Tesla of "rushing self-driving technologies to the highways prematurely" and said the company tends to blame the victim when things go wrong. 
"There are more troubling indications that you are not willing to assume responsibility when autopilot fails, but rather to blame the victims. On July 1 a Model X crashed, rolling over, on the Pennsylvania turnpike while in autopilot mode, according to the driver," Court said. "Tesla's response: 'Based on the information we have now, we have no reason to believe that Autopilot had anything to do with this accident.' 
"Last November, according the Wall Street Journal, a Tesla in autopilot rear-ended a parked truck on I- 66 in Virginia. Tesla said the crash 'was the result of driver error….To an attentive driver, it would have been clear that the driver should immediately slow the vehicle to avoid the accident.'"
Take responsibility
The letter notes that Volvo and Mercedes-Benz have said they will accept laibility if their self-driving technology is responsible for a crash and said Tesla should do the same.
"Tesla is rushing self-driving technologies to the highways prematurely, however, as the crashes demonstrate, autopilot isn't safe and you should disable it immediately. If autopilot can ultimately be shown to meet safety standards and is then redeployed, you must pledge to be liable if anything goes wrong when the self-driving system is engaged," the letter concluded.
---