---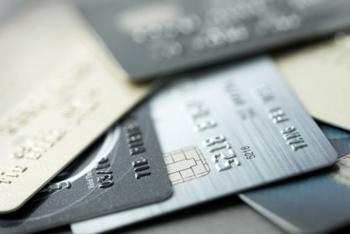 If you're like most consumers, every trip to the mailbox it seems leaves you with a handful of credit card solicitations.
Most consumers probably have more than one credit card in their wallet, and use them regularly if ballooning balances are any indication. Eight out of 10 adults say they use or own at least one credit card. On average, cardholders have about three cards they use regularly.
But a new Harris Poll suggests consumers are not all that satisfied with the cards they are using.
In recent years, credit card companies have worked to separate themselves from their competitors by offering more perks and rewards for just about every way you can use a credit card.
Rewards and perks
Some cards provide cash rewards while others build points toward travel perks. But the poll suggests consumers are not that impressed, with 61% expressing some level of dissatisfaction with the credit card they use most.
"In this highly penetrated and competitive industry, a company cannot afford to under-deliver," said Alison Bushell, client director at The Harris Poll.
And it could be because of that intense competition that consumers have a "grass is always greener" view of their credit card. That no matter how good their card may be, they can't help thinking there's a better one out there.
"Consumers are inundated with offers from competitors who are eager to take a precious slot in their wallets," Bushell said. "Issuers need to make promises they can keep, and stay ahead of consumer sentiment to stem off attrition and maximize loyalty."
What's most important to consumers
When consumers were asked to rate benefits many credit cards offer, 58% said merchandise points were "nice to have" but only 7% said they would pay extra for it.
At the same time, cash back appeared to be a highly popular perk. While 49% rate it as "nice to have," 34% rated it a "must have" feature and 10% said they would pay extra to have it.
For consumers, selecting a credit card that best matches needs and spending patterns will likely increase satisfaction levels. For example, if you use a card mostly to buy gasoline and groceries, and maybe an occasional big-ticket item, then a cash back card will likely work best.
But if you travel a lot, especially in your work, then using a card that provides generous travel perks will likely make you happier. Where possible, select a card that doesn't have an annual fee. If the card does carry a fee, make sure the rewards and perks you will receive will pay for it, and more.
---