---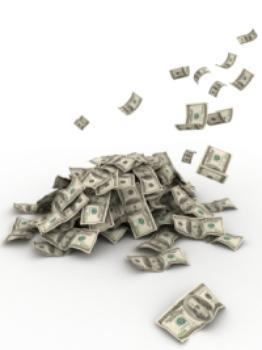 While personal incomes pretty much stayed the course in December -- rising less than 0.1% -- personal consumption expenditures (PCE), or consumer spending, jumped 0.4%.
In dollar terms, that works out to an income increase of $2.3 billion and a PCE rise of $44.1 billion.
Disposable personal income (DPI) -- personal income less personal current taxes -- decreased $3.8 billion, or less than 0.1 percent.
Wages and salaries
Private wages and salaries increased $0.7 billion in December, after surging $35.0 billion in November. Payrolls of goods producing industries' increased $4.2 billion last month, with manufacturing payrolls accounting for $2.7 billion of that.
Services-producing industries' payrolls fell $3.6 billion, while government wages and salaries increased $0.9 billion.
Personal spending and savings
Personal outlays, which are made up of PCE, personal interest payments and personal current transfer payments, were up $42.0 billion in December. PCE increased $44.1 billion.
Personal saving -- DPI less personal outlays -- took a hit last month , falling to 3.9% from 4.3% in November. Put another way, consumers salted away $495.2 billion in December, compared with
$541.0 billion in the month before.
The complete report can be found on the Bureau of Economic Analysis website.
---