---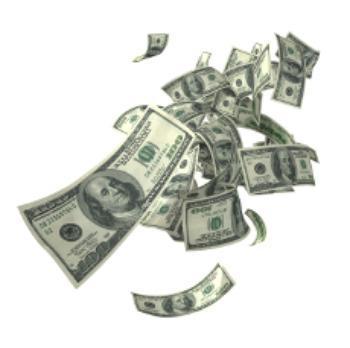 Consumers earned more money in November, but spent even more than they took in.
Figures released by the Commerce Department, show personal income increased $30.1 billion, or 0.2%, with disposable personal income (DPI) -- personal income less personal current taxes -- up 0.1% following an 0.2% decline in October.
At the same time, personal consumption expenditures (PCE) rose 0.5% -- to $63.0 billion, the biggest increase in 5 months.
Wages and salaries
Private wages and salaries increased $26.1 billion in November, with goods producing industries' payrolls increased $8.3 billion. Manufacturing payrolls made up $4.8 billion of that. Services-producing industries' payrolls increased $17.8 billion, while government wages and salaries increased $1.0 billion.
Personal spending and savings
Personal outlays, which include PCE, personal interest payments and personal current transfer payments, jumped $62.6 billion in November after rising of $43.9 billion in October. PCE was up $63.0 billion, compared with an increase of $44.2 billion the month before.
Personal saving -- DPI less personal outlays – dropped to $525.4 billion last month from $571.8 billion in October. The personal saving rate -- personal saving as a percentage of disposable personal income -- was down 0.3% in November -- to 4.2% .
The complete report is available on the Bureau of Economic Analysis website.
---