---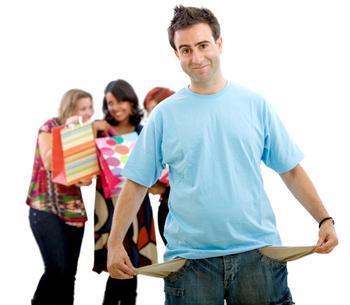 Another drop for the Deloitte Consumer Spending Index in December after a year of steady gains. The Index tracks consumer cash flow as an indicator of future consumer spending.
"The decrease in the Index," said Alison Paul, vice chairman, Deloitte LLP and retail & distribution sector leader, "is primarily due to Hurricane Sandy -- which induced jobless claims, though that effect appears to have passed,. Paul noted though that consumers benefited from falling gasoline prices through the last quarter, which helped temper declining real wages, adding that "the fiscal cliff debate appears to have impacted consumer confidence late in the year, compounding the adjustment to new tax rates -- all of these factors may lead to more conservative spending in the months ahead."
The Index, which is made up of four components -- tax burden, initial unemployment claims, real wages and real home prices -- fell in December to 3.81 from a reading of 3.96 the previous month.
"Faced with a more selective consumer, retailers are likely to experiment with creative marketing, in other words, trying new approaches with social media and shifting spend to their mobile strategy, to differentiate themselves," Paul added. "Whether it's a new shopping app or sales strategy, promotions should both reflect their individual brand identify while offering distinctive value to the shopper. We are already seeing many 'price matching' experiments launched during the holidays being extended into the new year -- an effort to keep customers coming back."
Index highlights
Tax Burden: The tax burden was at 11.03 percent in the most recent month. A falling tax burden can be a sign of weaker growth in taxable incomes.

Initial Unemployment Claims: Jobless claims moved much higher in December to 405,750 from 367,250 the previous month, primarily due to the effects of Hurricane Sandy.

Real Wages: Real wages continue to fall from a year ago and are down 0.3 percent, although the pace of decline has moderated as gasoline prices fell sharply in November.

Real Home Prices: The housing market continues to improve, pushing housing prices up nearly 13 percent higher compared with a year ago.
---