---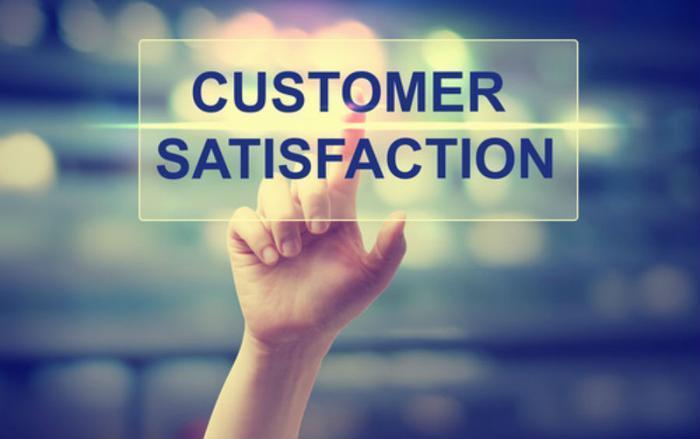 The American Customer Satisfaction Index (ACSI) constantly polls consumers to measure their satisfaction with the products and services they buy.
Last year, the ACSI showed customer satisfaction with retailers fell for the second straight year. Oddly though, despite the decline, the satisfaction level is back to its long-term average.
That suggests retailers in recent years had been providing better customer service than in the past. Claes Fornell, ACSI founder and Chairman, says that's exactly what happened.
Worked harder for customers
According to Fornell, companies worked harder for customer loyalty in the immediate aftermath of the financial crisis. In particular, customer service reps worked harder because of job insecurity and the difficulty in getting a new job.
Now that the economy has improved over the last couple of years, Fornell speculates it's back to business as usual, and the level of customer service seems to have worsened. Or at least, consumers think it has.
Internet retailers lost ground in 2015 but remain ahead of brick and mortar competitors in the customer service rankings. Amazon went down but remains ahead of everyone else.
Big decline for Macy's
Among department stores, Nordstrom holds the top spot. Walmart is at the bottom. Macy's is somewhere near the middle after an eight point drop last year.
"Macy's is in a tough spot as it tries to figure out how to best allocate resources between storefront and online channel," ACSI Managing Director David VanAmburg said in a release. "Closing stores and reducing workforce might help the bottom line in the short term, but only at the expense of customer satisfaction, which could create problems in the long term."
In the dollar store category, Dollar Tree edged out Dollar General but neither are highly rated. For supermarkets, consumers have seen service slip after several years of giving out high scores. But some chains do much better than others.
For example, Wegmans is one of only three retailers in the survey to actually improve performance last year and leads the supermarket category. Other customer-pleasing supermarkets are Trader Joe's, H-E-B, and Publix. Target and Whole Foods lost the most ground in 2015 while Walmart, Giant Eagle, and Albertsons rated lowest for customer service.
Health and personal care stores lost more customer service ground than any other retail category, shedding 5.2% to a record low of 73 on the ACSI scale.
Wal-Mart's drug stores are at the bottom with 68, completing a reverse hat trick. The nation's largest retailer scored last in the three retail ACSI categories in which it competes. Kroger at 81 and Target's in-store pharmacy business at 80 were rated the best customer service among pharmacies.
---