---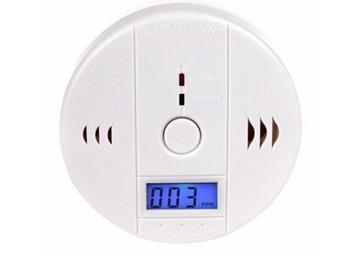 Consumer Reports magazine is warning that three similar-looking off-brand carbon monoxide alarms failed critical performance tests and have been rated Don't Buy: Safety Risk. All three were purchased from online retailers:
• NetBoat WB_H3110061 LCD Portable Security Gas CO Carbon Poisoning Monitor (Amazon)
• Foho YJ-806 LCD Portable Carbon Monoxide Poisoning Monitor Alarm (Amazon)
• GoChange 882 LCD Portable Carbon Monoxide Poisoning Monitor Alarm (eBay)
Although they were sold on major retail sites, none of the alarms had been UL tested. 
The magazine said it is not aware of any deaths or injuries linked to the alarms but noted that an average of 148 people die in the United States each year from accidental exposure to carbon monoxide produced by consumer products such as gas furnaces and ranges.
Because carbon monoxide alarms are a critical line of defense against accidental poisoning, it's imperative that they work properly. Consumer Reports said it tests CO alarms for their sensitivity at different concentrations of carbon monoxide because even a relatively low concentration can be dangerous if the exposure is over a long enough period of time.
The GoChange and NetBoat alarms failed to sound when exposed to carbon monoxide at a concentration of 100 parts per million; an alarm should sound within 40 to 165 minutes at that level of exposure.
Additionally, the GoChange alarm failed to sound when exposed to carbon monoxide concentrations of 400 parts per million—a level at which an alarm should sound within 4 to 15 minutes. The NetBoat model did sound an alarm at this higher concentration, but did so after an average of only 30 seconds, instead of the recommended 4 to 15 minutes, which poses a different risk.
"Models that alarm too quickly make it more likely that a consumer would remove the batteries or disconnect the alarm to stop nuisance alarms," says Bernie Deitrick, a Consumer Reports test engineer. "That can leave people unprotected in dangerous situations."
For more information and the complete story visit: www.CR.org.
Thanks
Keep an eye on your inbox, the lastest consumer news is on it's way!
Unsubscribe easily whenever you want
---