---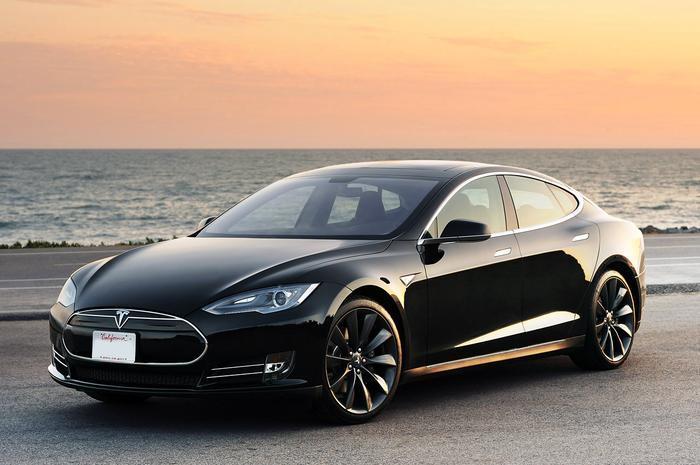 The automobile world was in shock last year when Consumer Reportsgave top marks to the Tesla S, awarding the pricey electric sedan a customer-satisfaction score of 99 out of 100.
But the shine seems to be wearing off.
The magazine now says its 2013 Model S test car has had "more than its share of problems," including a total shutdown of the electronics that control the car.
"Just before the car went in for its annual service, at a little over 12,000 miles, the center screen went blank, eliminating access to just about every function of the car," the magazine said in a statement.
The problem was fixed with a "hard reset" but other problems and glitches have popped up during the nearly 16,000 miles the magazine's staffers have driven the test car.
Most are minor but could be vexing. They include:
A broken seat belt in the back seat. It was replaced at no charge.

The front trunk lid stopped responding to the virtual button on the center screen.

A charger adapter came apart.
The car has also gone in for one routine service visit at about 12,000 miles. That included fluids, the cabin air filter, key fob batteries and tire rotation. The tab: $636.
Still love it
CR insists that most of its staff members still love the car despite the problems.
"Car nut or not, EV fan or not, everyone has raved about this car, impressed with its smoothness, effortless glide, and clever, elegant simplicity," it said in its statement.
In last year's reliability survey, the Tesla got an average score but that may not hold up this year.
"Given the number of bits and pieces Tesla has replaced on our car, it might be tempting to guess that its reliability score will go down. The reality is, it might—depending on the frequency and severity of problems reported by our subscribers and whether they show that reliability is below average," said CR staffer Gabe Shenhar.
Edmunds.com has also noted some issues with its Model S, including a frozen touchscreen. It also said it has had to replace the main battery pack after incidents in which the car stalled, Automotive News reported.
---